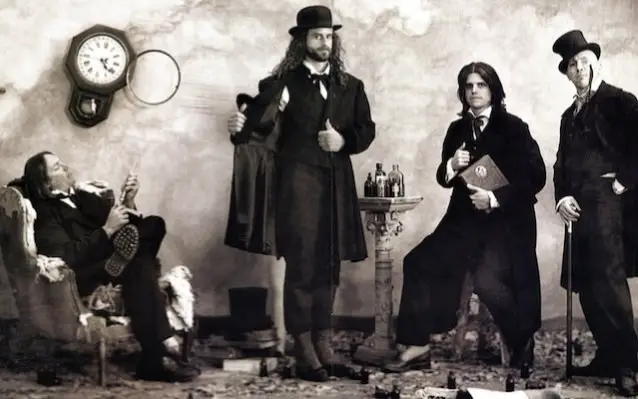 According to new reports, TOOL will reportedly release a double album called "Decem" this fall, with a total length of over 150 minutes!
The source said on Reddit: "I think Tool has been leading us on in the press. I absolutely cannot reveal my sources for this. Let's just say that the mixing process has happened."
The individual added, along with the list of songs: "I will try to get any additional piece of information I can to try and add further validity. I'm excited too and I hope this is true. Under no circumstance will I reveal any personal information about the source."
Track listing can be seen below. Also, MELVINS frontman Buzz Osborne recently revealed to Metal Hammer that Adam Jones told him that there won't be song under 12 minutes in length, which matches this track listing.
Disc 1:
1. Abscissa (13:47)
2. The Awakening (12:03)
3. Gematria (Act I) (14:33)
4. Regresolution (13:56)
5. Divinotus (12:45)
6. Astral (Act II) (12:21)
Disc 2:
7. Descending (13:53)
8. Decem (12:22)
9. Lesous (Act III) (12:43)
10. Principles of March (12:01)
11. Pascal's Wager (13:46)
12. Zeta (Act IV) (14:27)
The source also noted: "Although I really don't think this is a troll job from my source there is one thing that makes me suspicious. 'Decem,' if my research is right, means 'ten.' Could that refer to the 10 years between albums? If so, that seems awful meta for TOOL.
Hopefully, there will be more details available soon.
[via Ultimate-Guitar]