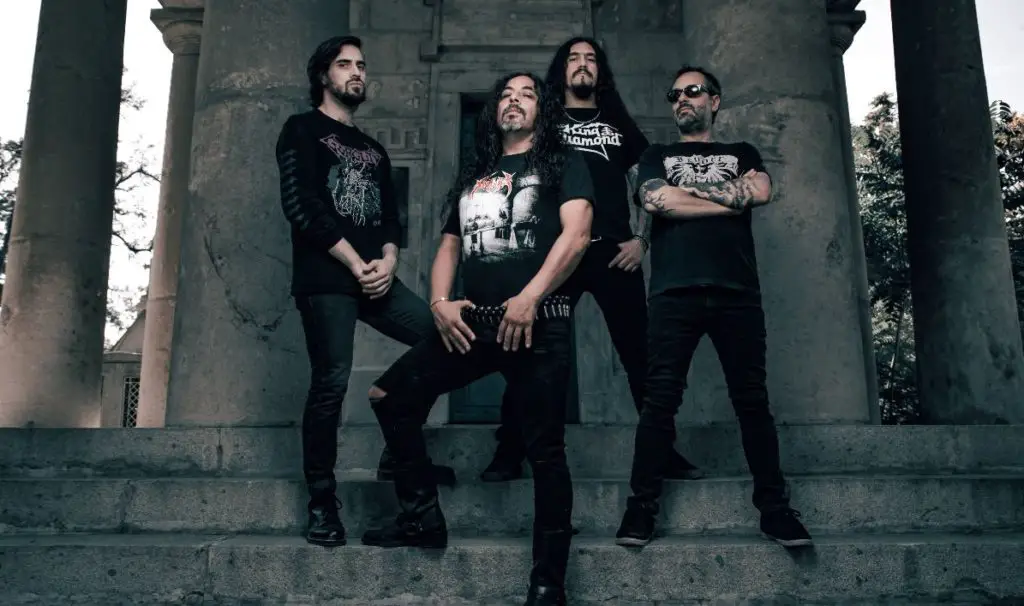 Chilean Death Thrash metal band TORTURER have unleashed the music video for their track "Kingdom of the Dark" in commemoration of the 30 years anniversary of its released. Watch the official music video for "Kingdom of the Dark" created by Under Films, below.
Frontman Francisco Cautín commented: "May is a very special month in the TORTURER's camp. We have turned 33 years old and what best way to celebrate it with the music video for our classic track that started it all. Kingdom of the dark shows our philosophy with a newer sound and an unbeatable image through the lenses of Under Films. We will be always pushing up the metal flag toward the highest.
TORTURER is currently working on a new studio album which will be titled Burning Cross. The new album is set to be launched via Australis Records in Chile during the second half of 2022. This material consists of a re-recording of previous work Burning Cross originally published in 2003, plus other rarities and an updated sound in terms of production.