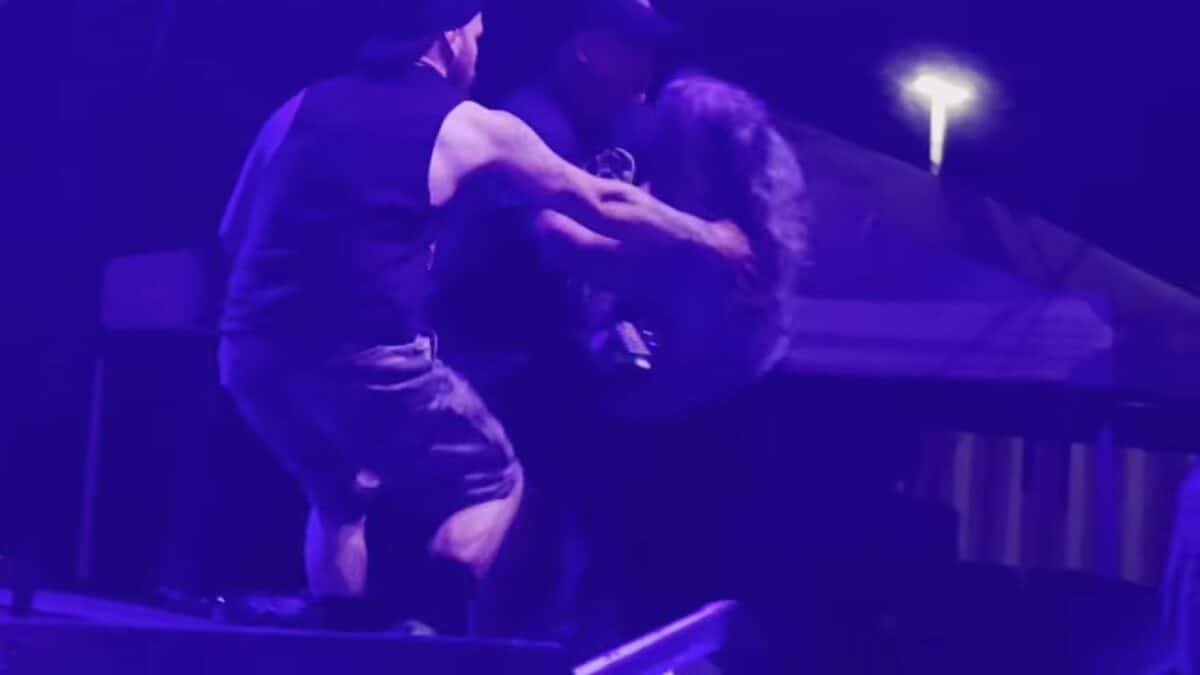 At the conclusion of their tour in Tampa, Florida on April 21, MORBID ANGEL stopped their performance in their hometown after band's guitarist and founder Trey Azagthoth collapsed on stage.
Footage from the concert shows the 58-year-old musician having difficulty maintaining his balance during the performance, until he is eventually assisted to the rear of the stage by two crew members.
It is unclear what happened, but MORBID ANGEL frontman Steve Tucker mentioned that Trey sustained an injury.
"I think we're gonna call it a night, man," Steve addressed the crowd. "Without the leader… I apologize. I love all you motherf**kers. Thank you for coming. Hopefully Trey is all right. We'll see you all again real soon, man. You have a good f**king night."
One fan who attempted the show, wrote in comments of a video which can be seen below: "I was there in the front, Trey came out wasted, stumbled through his songs and on song 3 he collapsed, looked like it could of been a stroke because he was supporting all his weight with one leg until one of the stage hands came and caught him, his jaw was also going crazy like he was on blow and he has track marks on both his arms. Hope he gets help and honestly I couldn't believe they even let him on stage like that in the first place it was like watching weekend at Bernie's."