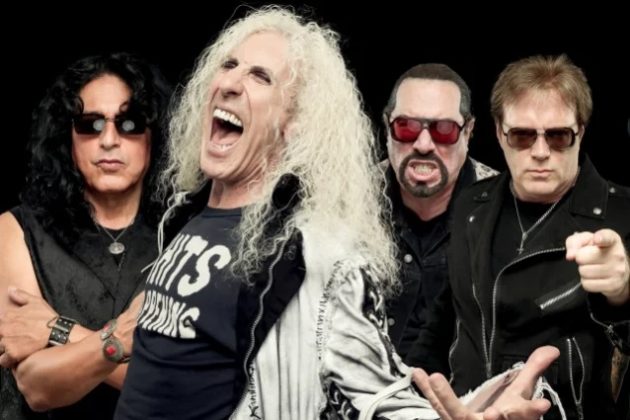 Roughly two months following TWISTED SISTER's unique stage reunion at the Metal Hall Of Fame in Agoura Hills, California, Dee Snider informed Yahoo! Entertainment that the group will reunite next year for special shows "at different political rallies that need our support."
"We were all in favor of gonna go down to support Beto [O'Rourke], but we couldn't schedule it," Dee said. You know, the band has a concern that the [classic TWISTED SISTER] song ['We're Not Gonna Take It'] is being co-opted by the extreme right… and we want to make sure that people still know it's a song for everybody and it does not represent that selfish micro group.
"It is really for the mass people, the moderate people, the people that just want to live their lives, be themselves, and not have people tell 'em they can't be themselves. So, I think you'll see us at political rallies and stuff like that. We'll be out there next year."
In 2016, TWISTED SISTER set out on a concluding journey called "Forty And F*ck It" to commemorate their 40th anniversary. The "core lineup" for these performances included Snider, Jay Jay French, Eddie Ojeda, Mark "The Animal" Mendoza, along with Dave Portnoy. The group's final live show occurred in November of the same year, a mere 20 months following the loss of drummer A.J. Pero.