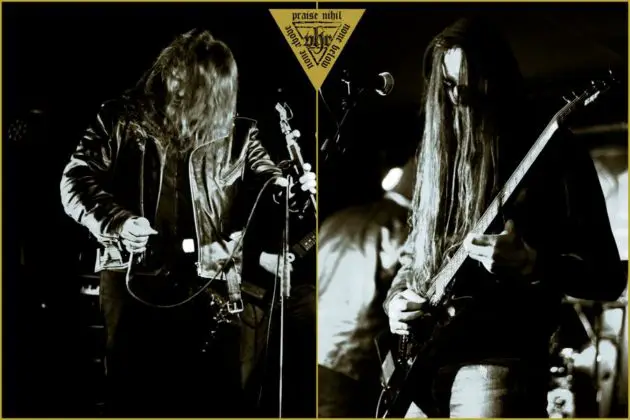 No need to travel all the way to Norway to evoke the sinister tunes and darkest form of art: Based in the nothernmost part of Germany, Flensburg, black metal outfit VERHEERER have unveiled first and exciting details about their upcoming debut album titled 'Maltrér'!
Formed in 2008 by band members BST and SMN, VERHEERER have released one highly acclaimed EP to date. Set for a release on January 19th 2018 with Vendetta Records, the band has now unleashed their stunning album artwork as well as the track list for 'Maltrér':
The track list will read as follows:
1. Oratio
2. Kultyst
3. Vertigo
4. Maltrér
5. Anima Sola
6. Nachtfall
7. Heimgang
The band informs us: "We're pleased to once again work with the maniacs of Vendetta Records for our first full-album, 'Maltrèr', which unleashes the ties of 'Archar' and pushes our journey to a new chapter. "Maltrèr" continues where we stopped at 'Archar' and broadens our sonic variety in all directions."
In support of 'Maltrér', VERHEERER will announce more exciting news as well as live shows for 2018 very soon.