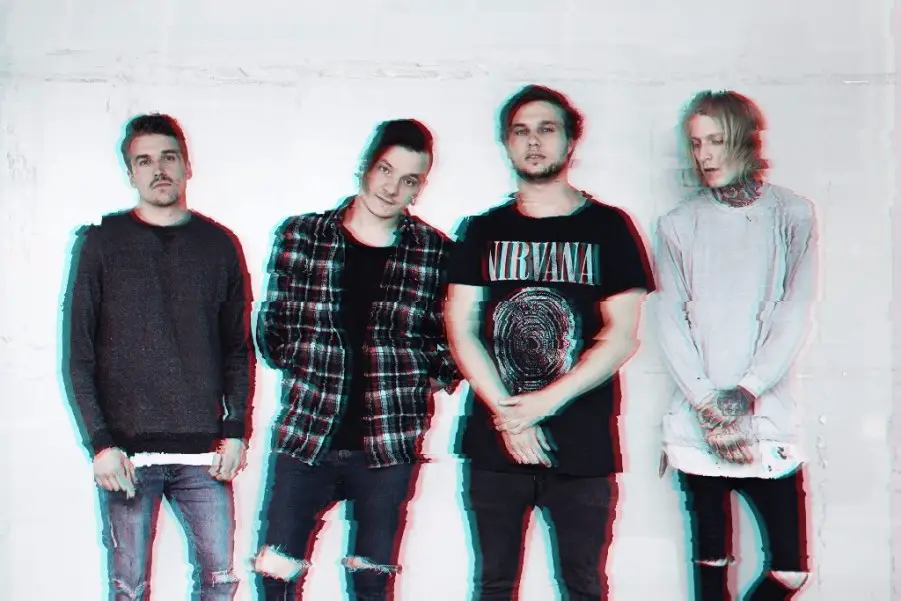 VITJA is the Russian equivalent to the first name Viktor which translates to "winner". After already creating an underground buzz in their native Germany with their album "Echos" and the "Your Kingdom"-EP the four-piece from Cologne and Muenster is set out to win over the rest of the world.
The band didn't just play with Bring Me The Horizon, Callejon or I Wrestled A Bear Once and Texas In July, but also performed at diverse festivals such as Summer Breeze, Vainstream, Impericon Festivals or Euroblast.
VITJA have just finished the recordings of their sophomore album, "Digital Love", which is set for a release in early 2017. They are currently crushing European clubs on the Taste Of Anarchy tour with Nasty, Aversions Crown and Malevolence bevor heading out with Callejon and Rogers in December.
Check out their most recent video for the song "New Breed" below.
Catch VITJA on one of the following shows:
VITJA on tour with
Nasty, Aversions Crown, Malevolence:
Presented by Fuze, Slam, Impericon
20.10.16 (DE) Rostock – Peter Weiss Haus
21.10.16 (DE) Leipzig – Conne Island
22.10.16 (NL) Eindhoven – Dynamo
23.10.16 (UK) Manchester – Sound Control
24.10.16 (UK) Glasgow – G2
25.10.16 (UK) Birmingham – Rainbow
26.10.16 (UK) London – Underworld
27.10.16 (NL) Utrecht – Pandora
28.10.16 (DE) Cologne – Essigfabrik (Taste Of Anarchy Fest)
29.10.16 (DE) Hamburg – Logo
VITJA on tour with
Callejon, Rogers:
Presented by Metal Hammer, Fuze, Peta2, Impericon
27.12.16 (DE) Berlin – PBHFCLUB
28.12.16 (DE) Bochum – Zeche
29.12.16 (DE) Hamburg – Markthalle
30.12.16 (DE) Herford – X