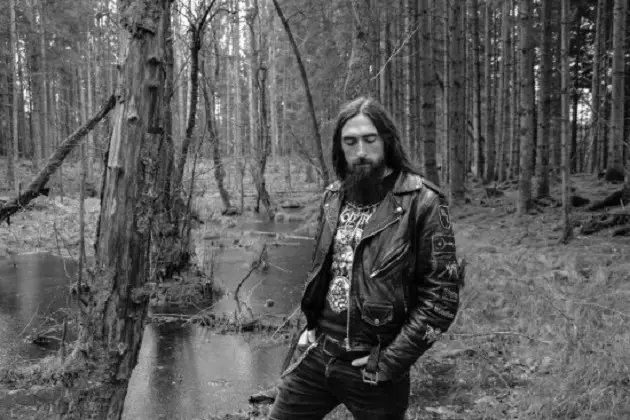 Herbstklagen, the debut album of WALDGEFLÜSTER, is now available on vinyl for the first time. Gatefold jacket including double-coloured vinyl, limited to 300 copies.
The prevailing theme is the feeling of autumn — a sentiment felt in every facet of this melancholic masterpiece. This is where we can trace the seeds of the multifaceted sound they've since been cultivating.
WALDGEFLÜSTER was a one-man band back then, but this release contains a slew of guest musicians contributing drums, piano, flutes, and horns. Recorded four years after the band's formation, Herbstklagen was originally released on CD by Black Blood Records — a German operation that would remain their label home for the next two albums. What started as a solo project of Bavarian musician Winterherz here began a steady rise to prominence within the framework of nature and pagan oriented black metal. But WALDGEFLÜSTER soon made a name for themselves as a band infused with more substance than most of their peers.
Nordvis signed them in 2016, starting with the PANOPTICON split. Besides the change to Nordvis, the most important development was that WALDGEFLÜSTER now has a line-up. After serving as live musicians for several years, Arvagr, Domi, Markus, and Thomas were all welcomed into the fold as full members. This strengthened the creative core and unlocked a layered, atmospheric sound that has since touched a listenership far outside the confines of black metal. But however much additional complexity the music has taken on, the spiritual foundation has remained unapologetically rooted in nature worship.
Herbstklagen track listing:
Sommerabend
Herbst befiel das Land
Wolfsgeheul
Wotan sang
Herbststürme
Von Einsamkeit
Herbstlich Wanderung
Erster Schnee
Wintermorgen
Wotan sang (Akustik Version)