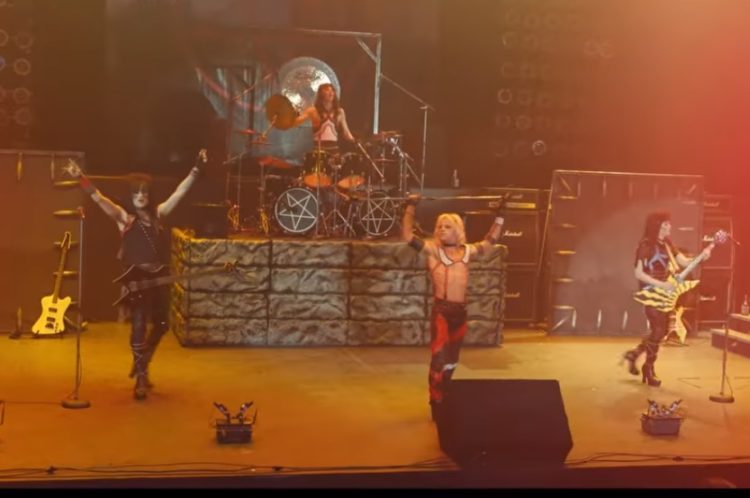 First official trailer for the film adaptation of MÖTLEY CRÜE's biography, "The Dirt – Confessions Of The World's Most Notorious Rock Band", can be seen below.
A Netflix produced film will be released on March 22nd.
MÖTLEY CRÜE recently recorded four new songs for "The Dirt" movie. Bassist Nikki Sixxdescribed the recordings as "real and raw. Everybody is playing like mad and the songs crush," he wrote on Twitter. "[Producer] Bob Rock brought the sounds."
One of the new songs — a collaboration with rapper Machine Gun Kelly — will receive its premiere on the February 21 edition of SEX PISTOLS guitarist Steve Jones's radio show, "Jonesy's Jukebox", on the 95.5 KLOS station in Los Angeles. The program will also see Sixxsitting down for an interview with Jones on the KLOS Subaru Live Stage.
The rapper — whose real name is Colson Baker — plays MÖTLEY CRÜE drummer Tommy Leein the movie, which will premiere on March 22 via Netflix. "The Dirt" also stars Daniel Webber("The Punisher") as singer Vince Neil, Douglas Booth as bassist Nikki Sixx and Iwan Rheon ("Game Of Thrones") as guitarist Mick Mars.