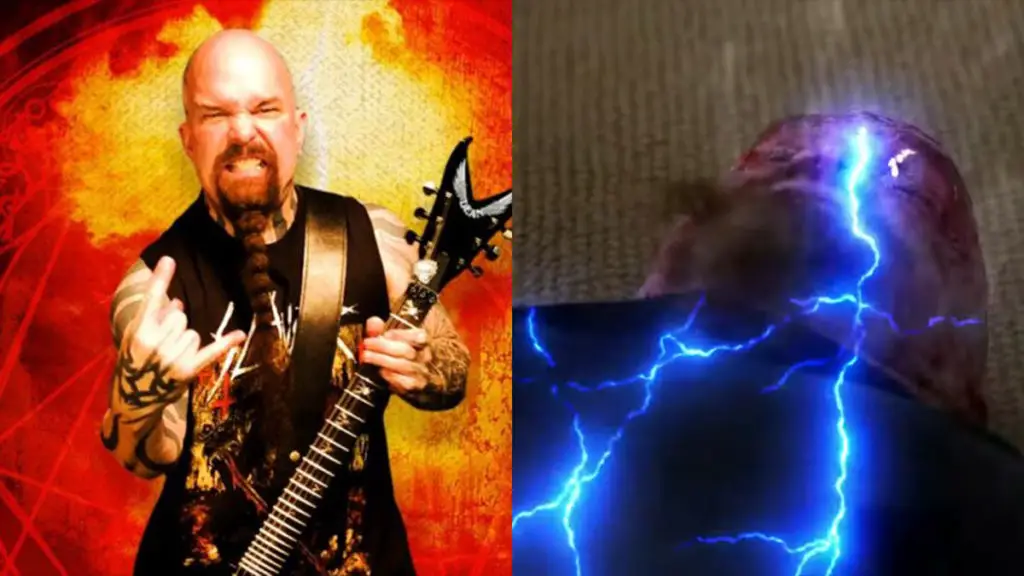 SLAYER guitarist Kerry King made an appearance on recently released "Studio 666" movie. The scene where he apparently gets electrocuted can be seen below.
Studio 666 is a 2022 American comedy horror film directed by BJ McDonnell and written by Jeff Buhler and Rebecca Hughes, based on a story from Dave Grohl. Grohl stars, alongside his FOO FIGHTERS bandmates. Whitney Cummings, Leslie Grossman, Will Forte, Jenna Ortega and Jeff Garlin co-star for the ensemble cast.
You can watch full video on Amazon Prime here.
According to Grohl, the movie is about FOO FIGHTERS renting a haunted house to record in and things going incredibly wrong.
"The premise of the movie is that we move into this house, I have writer's block, I'm totally uninspired, I can't come up with anything. And I wind up finding this creepy basement. And I go into the basement, I find this tape by a band from 25 years ago that recorded there. And there's this song that, if recorded and completed, the f*cking demon in the house is unleashed, and then, whatever, all hell breaks loose."
As an Amazon Associate, we may earn commissions from qualifying purchases.