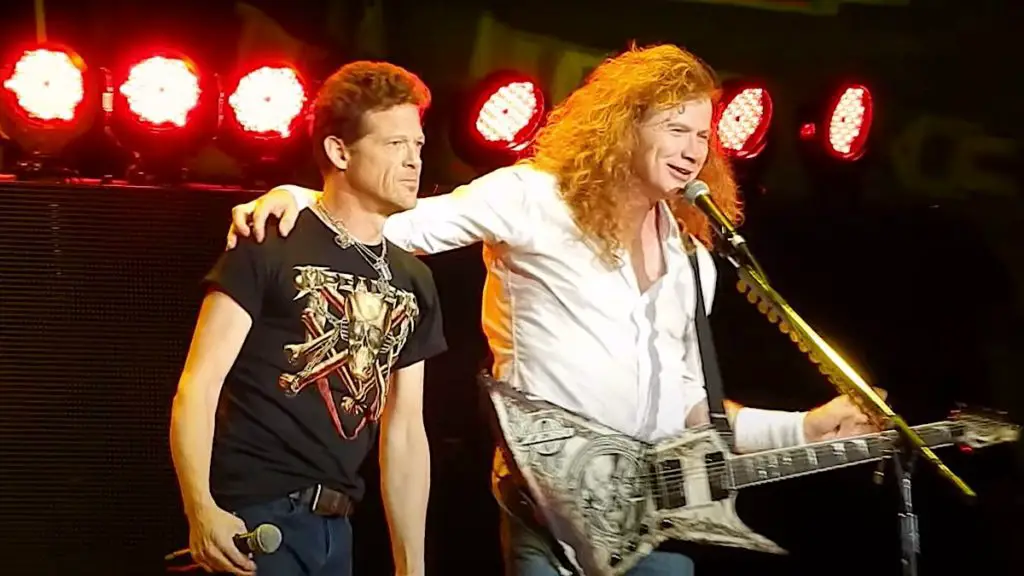 Jason Newsted's wife Nicole responded to speculations that former METALLICA bassist could join MEGADETH following their last week's departure with longtime bassist David Ellefson.
Yesterday (May 30), Nicole made it clear that Jason will not be joining MEGADETH, writing on social media:
"Hi guys! Two things
"1. Jason is not joining MEGADETH. peace to them. Listen to metal
"2. Jason does not have social media accounts; this includes but is not limited to TikTok, Instagram, Facebook, Twitter, YouTube, Onlyfans and Tinder. "If you are receiving dm's from the Jason Newsted music account or any other account claiming to be Jason please know this is not Jason and proceed at your own risk."
In August 2013, Newsted performed the classic METALLICA song "Phantom Lord" with MEGADETH at the final show of that summer's Gigantour in Toronto, Ontario, Canada.
MEGADETH is in a bit of hurry to find a new bassist since their ""The Metal Tour Of The Year" with LAMB OF GOD is scheduled to kick off on Friday, August 20 in Austin, Texas and hit a further 26 cities before wrapping in Quebec City, Quebec, Canada on Saturday, October 2. Joining them will be special guests TRIVIUM and IN FLAMES, heralding the long-awaited return to the stage for these bands, who are every bit as excited about these historic and not-to-be-missed shows as fans are.
Tickets and dates for the tour are available at this location.