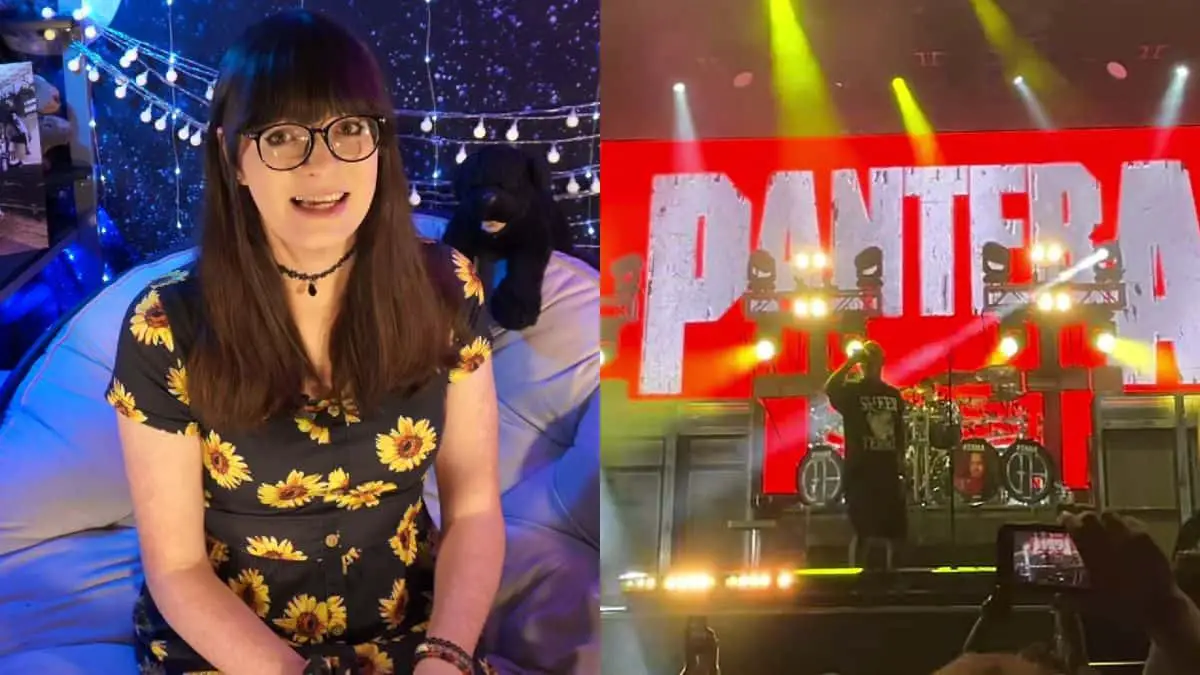 YouTuber Kayla Kent, known for her breathtaking covers of PANTERA, has recently disclosed an interesting backstage experience with the band.
She was invited to a tribute performance due to her exceptional skills that caught the attention of PANTERA. To her surprise, Philip Anselmo, the band's frontman, revealed that she was among the potential guitar players considered for a PANTERA reunion.
Initially, Kent was skeptical about the revelation, but was later reassured by others that Anselmo was indeed serious.
In a video recounting her recent interaction with PANTERA, Kent said that it was Grady Champion, Dimebag Darrell's guitar tech, who extended an invitation to her for the concert in Austin, Texas.
As for meeting with Anselmo, she said: "He knew who I was, and he came up and hugged me, and had super-flattering things to say about my guitar playing and he wanted a picture. We got chatting for a while and then he told me something I will never forget: he told me that I was on the list of potential PANTERA guitar players. I just could not believe it.
"I asked him several times, 'Are you joking? Are you serious?,' and he said, 'I'm 100 percent serious. I don't bulls**t. We actually considered you. After that interaction I went up to Grady [Champion] and Steve [Murillo, Zakk Wylde's guitar tech] and was like, 'Is he bulls**tting me? Does he just tell everybody that?' and they were like, 'He's not known to bulls**t people in private like that.'
"Coming from Phil, who is spearheading the new PANTERA thing, obviously it means a lot to me that he said that."
As previously reported, PANTERA surviving members, Philip Anselmo and Rex Brown, reformed the band with Zakk Wylde on guitar (from OZZY OSBOURNE and BLACK LABEL SOCIETY) and Charlie Benante on drums (from ANTHRAX).
According to Billboard, the lineup has been given a green light by the estates of the band's founders, drummer Vincent "Vinnie Paul" Abbott and guitarist "Dimebag" Darrell Abbott, as well as Brown, who last year said Wylde wouldn't tour with PANTERA if a reunion were to happen. It's unclear what changed his mind.