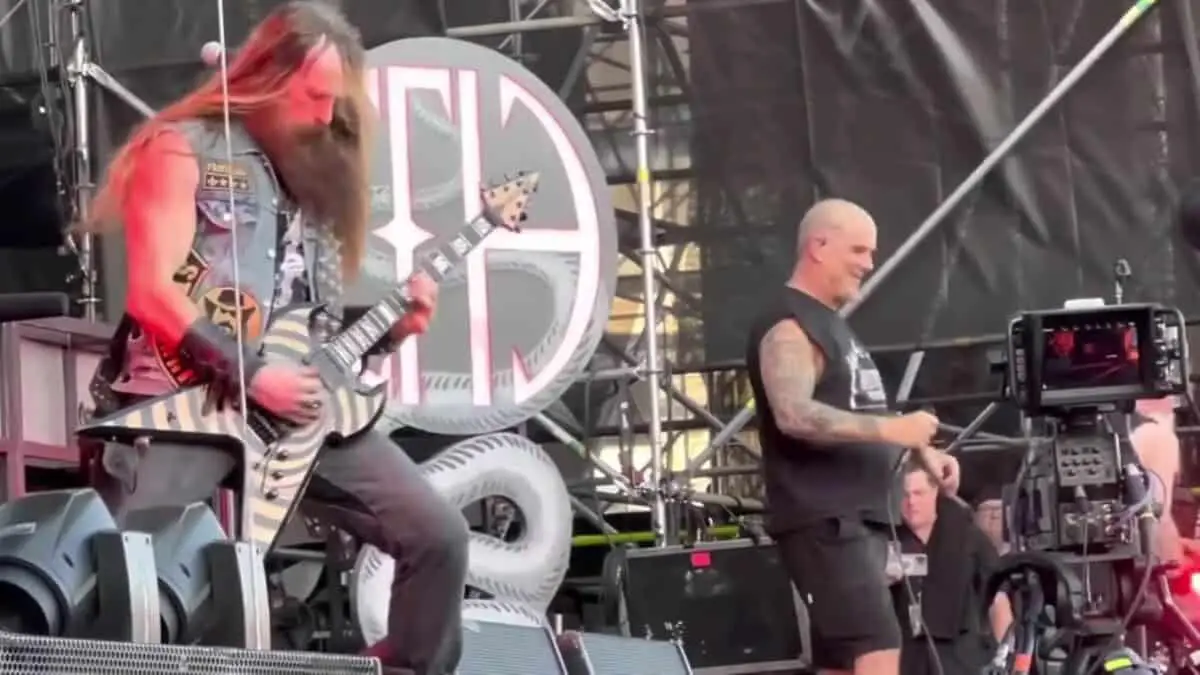 A significant obstacle has arisen for the PANTERA reunion tour. At their initial U.S. concert in over two decades, guitarist Zakk Wylde appeared dubious, frequently turning his back during the performance.
A more detailed examination reveals that he may have been miming along to a pre-recorded backing track for the song "Becoming," as The Metal Den has reported. This track includes harmonic squeals that sound identical to those on the studio album version, originally performed by the late guitarist Dimebag Darrell Abbott.
One fan pointed out in a YouTube section of a footage from a recent show, writing (in a since deleted comment): "Zakk looks and sounds like he is not really playing. He is using pre recorded tracks. You can totally tell on the harmonic squeal. That is Dime not Zakk!"
You can watch the video below.
As previously reported, PANTERA surviving members, Philip Anselmo and Rex Brown, reformed the band with Zakk Wylde on guitar (from OZZY OSBOURNE and BLACK LABEL SOCIETY) and Charlie Benante on drums (from ANTHRAX).
According to Billboard, the lineup has been given a green light by the estates of the band's founders, drummer Vincent "Vinnie Paul" Abbott and guitarist "Dimebag" Darrell Abbott, as well as Brown, who last year said Wylde wouldn't tour with PANTERA if a reunion were to happen. It's unclear what changed his mind.