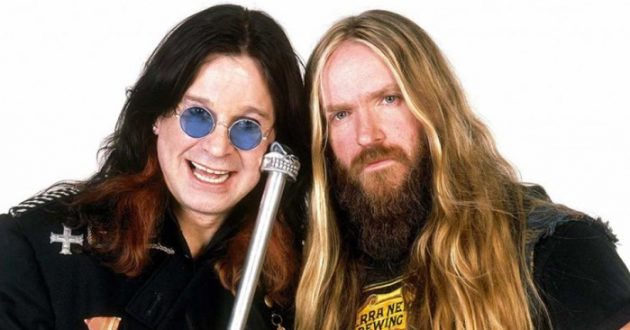 For the first time in more than a decade, OZZY OSBOURNE and ZAKK WYLDE are together again. Known as one of rock's most lethal singer and guitarist pairings, the two will hit the road for a series of OZZY headlining shows in the U.S. this summer and fall, beginning July 14. While they've performed together over the years, these shows are the first collaboration for the duo for a full tour since 2006.
ZAKK WYLDE discussed rejoining Ozzy Osbourne, telling Full Metal Jackie:
You know he called and said, "Zakk, you look like you could use some work. You know I'm looking forward to the training sessions, the powerlifting training sessions that we've had in the past." So you know he said, "It looks like your uterus can come up," and so it will be uterus deadlift and a whole bunch of other things. I'm definitely looking forward to and then we're definitely going to play some music in between the heavy workout you know, the powerlifting sets that we will be doing. Those are always good times.
He continued and also mentioned Ozzy's current guitarist Gus G:
Mom, Mrs. O [Sharon Osbourne] just called the house and she was just like, "Zakky, you know, [are we going to wind up] doing this thing?" I was like, "Yeah of course." And so like I said I'm always there for them. I mean, I'm good buddies with Gus [G.] too. Gus is phenomenal and he's a brother and he's super cool. My relationship with Ozz and mom is just — if Gus' wife was pregnant and he had to be home and they wanted me to come out on the road for two weeks, I'd be like, "Just give me the setlist and I'll come out and cover Gus until he gets back out." So that's the way it's always been.
ZAKK mentioned new BLACK LABEL SOCIETY album to be out next year:
In between the breaks and in between my nail appointments, the shaving of my legs, we've actually made another Black Label album. So that'll be coming out in the new year. We gotta pick our spots where we want to put records in there. So the whole thing is, we were in The Black Vatican, we made another album so that'll be coming out in the new year and then the Black Label Armada will start rolling in the new year.