Several hours of madness and revelry, a huge number of spotlights, fire, beer, rumbling speakers from bass and guitar cuts… Where do you think you are? Right, at a rock festival.
Millions of fans of rock and its ideology of freedom have been waiting for such events for years. They come from all over the world to hear their favorite band, dance till they drop, growl, slam, and so on. Rock festivals are also significant for the region where they are held, mostly due to their mass character. Today we'll talk about the largest and most iconic rock festivals of our time.
#1. Rock im Park and Rock am Ring
The largest rock festivals in Germany, one of which takes place at the Zeppelin Field in Nuremberg, and the second at the hippodrome in Nürburg. Here you'll rock the party with Muse, Red Hot Chili Peppers, Nickelback, Evanescence, Korn, Metallica, and many more popular groups.
The main feature of these festivals is a fairly high level – you will have access to all services, such as an ATM, Wi-Fi, medical care and a "children's room". The organizers allocate whole hectares for comfortable camping so that lovers of tents and trailers have pure freedom here.
#2. Desert Rock Festival
The main festival center of the UAE is Dubai. A lot of entertainment events of various kinds are held here. So, in 2004, the Desert Rock Festival, completely unusual for the Arab region, was born. Initially, the festival was one-day, but in recent years, due to the increased popularity, it goes two days.
Every year, up to 10,000 rock and metal fans come to the Desert Rock Festival. Rasmus, Sepultura, Mannikind, Iron Maiden, In Flames, The Prodigy, Nervecell, Korn and Muse, and also a frequent guest, Machine Head. An impressive list of stars, isn't it?
In addition to enjoying rock music, festival guests will find entertainment for every taste. Fans of extreme design can use the services of hairdressers and tattoo artists, and artists will be provided with graffiti sites. Within the framework of the festival, numerous contests and competitions in extreme sports are held. And of course, in a luxury country, you can't miss driving luxury cars. Rent a car at jlt to catch the whole wave of excitement.
#3. Sziget
Just imagine: just starting, the festival gathered only 43 thousand people, and today about 400 thousand people come to it! The event attracts more and more people, both with its diverse music and incredibly comfortable conditions. Here, as in Germany, you can send teenagers to the "children's room", where they will be looked after by animators. You can make a cool colored mohawk while sipping a cup of coffee and post the pictures on Instagram. Wi-Fi is free here. After dancing by the stage, you can wash sweaty and smoke-smelling clothes at the local laundry. Rock monsters such as Radiohead, Franz Ferdinand, Placebo, Iggy Pop, The Prodigy come to this celebration with pleasure.
#4. Glastonbury
The festival in an old British town proudly holds the label of Europe's largest and most versatile holiday. Of course, its main component is rock concerts, however, besides them, you'll see such famous bands as Coldplay, U2, Beyonce, Kings of Leon, Panic! at the Disco, the Chemical Brothers, and much much more.
However, it would be dishonest not to mention that getting out to this festival of art, in addition to rock, you have the opportunity to enjoy almost all kinds of creativity, from art exhibitions and theatrical performances to insane competitions like motorcycle racing.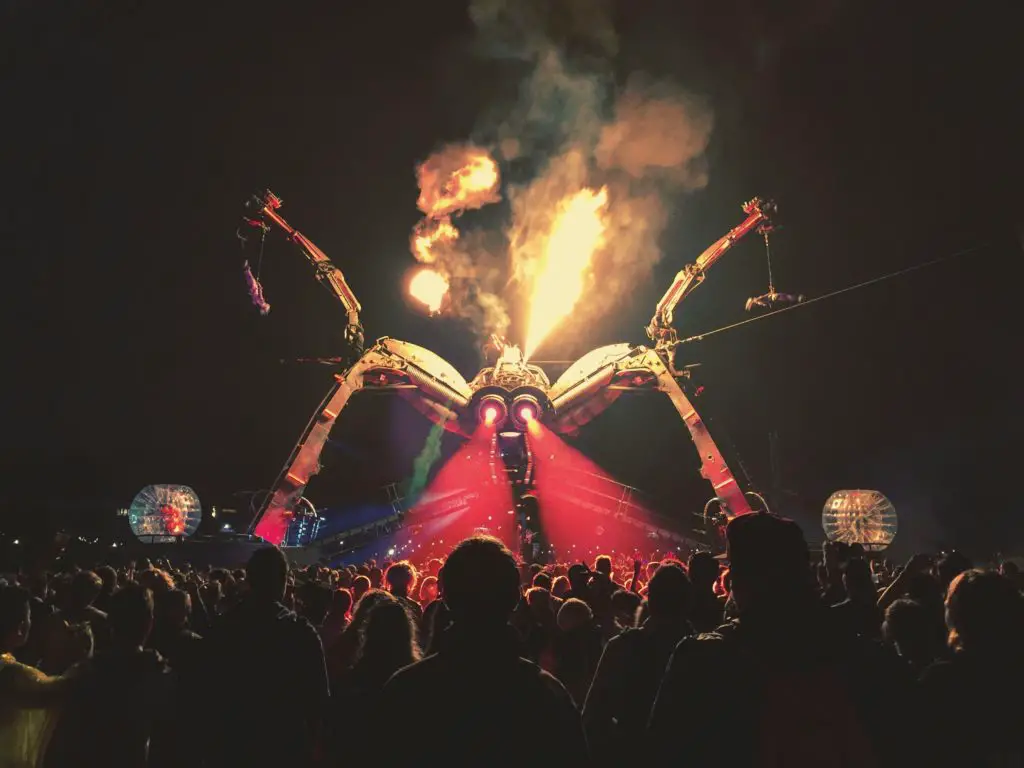 Wrapping up
Just as a good vacation is not complete without swimming and relaxing on the seashore, just as no summer is complete without fun and noisy rock festivals. We don't know how you feel, but we believe that such a festival should be visited not just once in a lifetime, but at least once a year. What do you think?