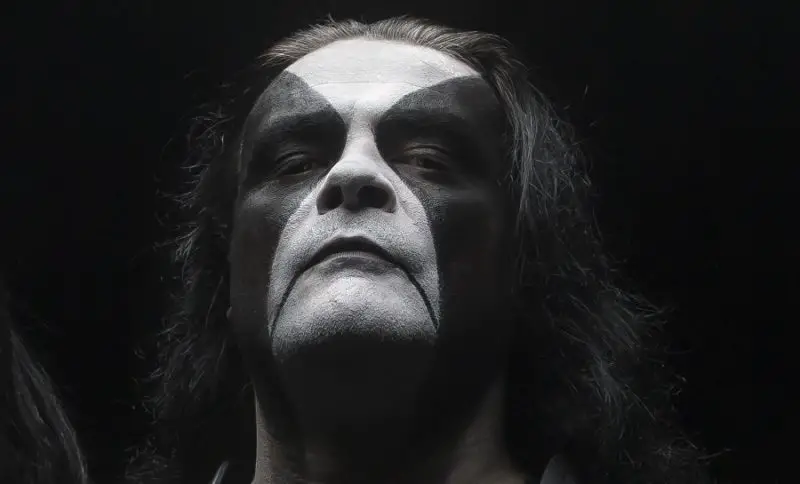 In a new interview with Dagbladet Magasinet, former IMMORTAL frontman Olve "Abbath" Eikemo has opened up about the circumstances that led to the cancelation of several shows of his own namesake band's South American fall 2019 trek.
In November, 2019, Abbath has announced that he entered rehab for his alcohol addiction following South American tour cancellation and after a disastrous concert in Buenos Aires, Argentina earlier that month.
Abbath now said about the Buenos Aires show: "I had been drinking all day since I left Chile that morning. Two bottles of Jack Daniel's whisky. I trashed the backstage area after the gig. Mirrors, chairs, bottles, tables. Everything. But most of all, I trashed myself on the inside. When I woke up the next day, I knew one thing for sure: I had to get help. The party had lasted way too long, and I was the only one who didn't leave. I am very happy to be alive. I am 47 years old. It's time for me to get my sh*t together."
He also said that he got into a verbal altercation with the taxi driver who took them to hotel because the driver didn't want to turn up the volume when AC/DC was playing on the radio.
"I completely lost it. I was drunk as hell and screamed, 'I will kill you,' to him". Ole André [Farstad, ABBATH guitarist] tried to calm Abbath down, only for Abbath to retort: "No. F*ck you. You're fired."
"I had not been drinking this last year, then it was all whisky and beers," Abbath said. "But I've never felt so good as I do now. Everything is easier. There is no band friction and tension anymore. Drugs and booze have no place onstage. People have paid to see you play, so I need to respect that, and not stand there like a drunken f*cking idiot."
"I am convinced that I can do this, he continued. "Back in 2003, I was so sick of drinking. Someone gave me speed, and that was, like, 'Wow!' I was using amphetamines on and off until a few weeks before the world tour in the fall of 2019.
"Then I started drinking even more. I started every day with a couple of Lemmys, as I like to call them — whisky and coke. I thought I was in control, but I started to forget lyrics and riffs onstage. Everybody around me was nervous. And I was pissed off all the time."
"I woke up in Buenos Aires the next day and was freaking out," Abbath added. "I felt like sh*t. Then Ole came into the room — this is the guy I fired from the band the day before — and gave me a big hug. He said, 'Come on, Olve. Let's go home.' We canceled the rest of the tour."