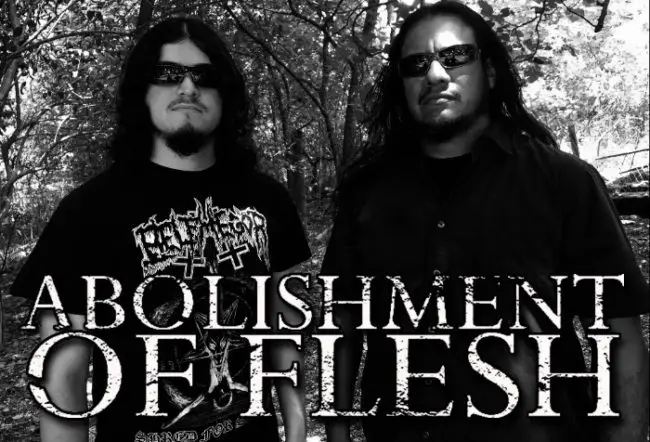 Texas death metal band ABOLISHMENT OF FLESH have released new song,  "The Suffering".  The track is taken from their upcoming album The Inhuman Condition which will be released on April 20th via Unholy Anarchy Records. Listen to the song below.
ABOLISHMENT OF FLESH is an Extreme Metal band hailing from Texas. The band was founded in 2006 by Ramon Cazares and at the time went by the name "Abolishment". A year later, the band went to the studio to record a full length self-titled release. The album also included a cover song called "Secret Face" from the band DEATH. With music recorded for promotion, the band started doing more shows and festivals regionally and started to build their fan base.
Due to the band becoming more active, the band went through various members. Eventually, Ramon moved to guitar and vocals and that's when it was decided to change the name to ABOLISHMENT OF FLESH. The band began to tour nationally increasing their fan base significantly and making their mark as an up and coming band.