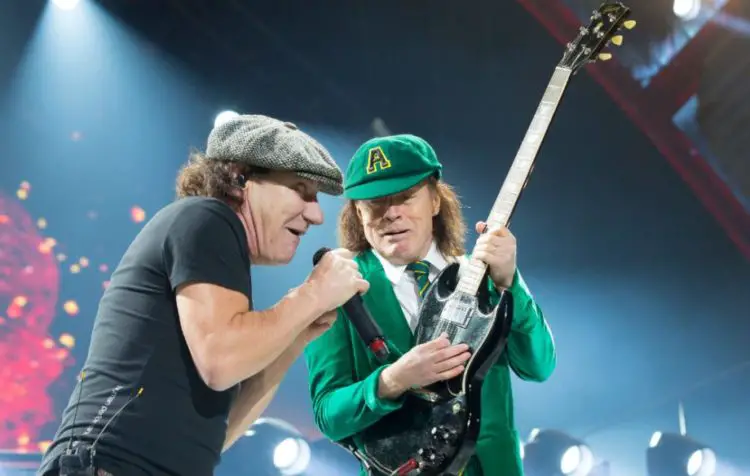 It seems that AC/DC is hinting at their first live performance in over seven years.
The iconic rock band utilized their social media platforms on the evening of 28th March to post a brief 23-second promotional clip for an American music event named Power Trip.
Anticipation is building that this rock spectacular will occur at the Empire Polo Club in Indio, California during the weekend of Friday 6th to Sunday 8th October 2023. The Scenester reports that it will "showcase legendary rock heavy artists from the 1970s and 1980s."
The video by AC/DC showcases a montage of rock gear and desert visuals, gradually unveiling the Power Trip emblem. This brief snippet concludes with the legendary guitar riffs of their groundbreaking 1980 hit, "Back in Black."
The band captioned the clip 'Are you ready for a Power Trip?'
Yesterday, METALLICA, IRON MAIDEN, Ozzy Osbourne, and TOOL each posted Power Trip videos, which heavily implies that they will all be participating in the event as well.
Should Power Trip truly signal AC/DC's highly anticipated comeback, it would mark the group's first performance since their Wells Fargo Center show in 2016, during which Axl Rose was part of the band.
Brian Johnson has not sung live with them since February 2016, just prior to physicians instructing him to step down to prevent potential hearing loss.