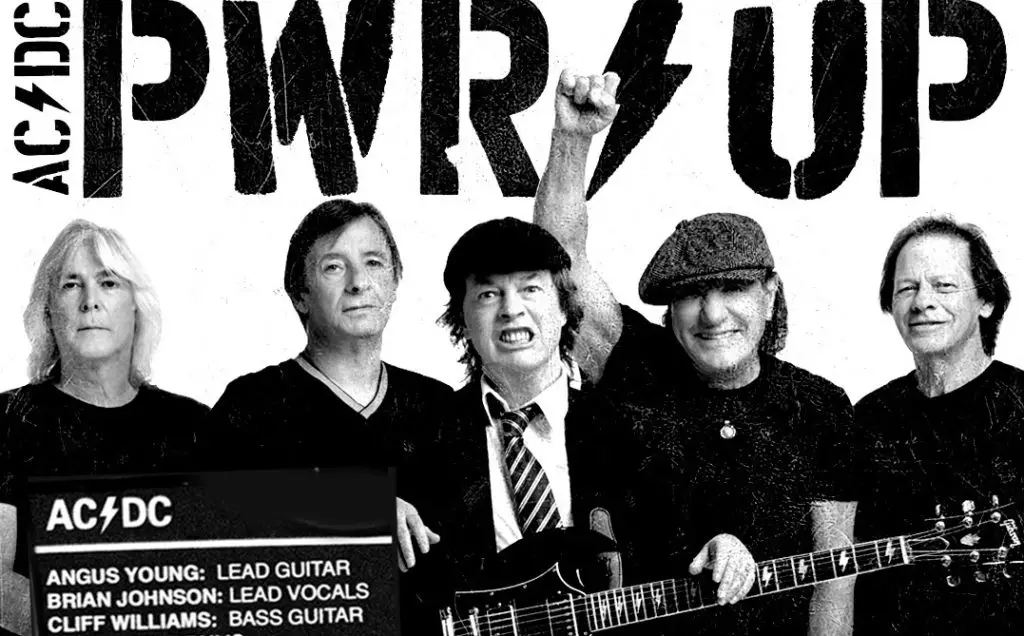 AC/DC has posted a teaser of what seems to be new song which is apparently titled "Shot In The Dark."
You can watch the teaser below.
Yesterday, Aussie rockers have released the first official photo of its reunited lineup, featuring singer Brian Johnson alongside drummer Phil Rudd, bassist Cliff Williams and guitarists Angus and Stevie Young.
AC/DC are expected to announce long-awaited new album in the coming days. Readers of local newspapers across the U.K. were greeted with unexpected AC/DC advertisements as they browsed yesterday's editions. 
The half-page ads feature the question, "Are you ready?" above the same mysterious PWR-UP logo that appeared yesterday on a poster outside Angus Young's old high school, Ashfield Boys, in southwest Sydney.
Earlier this week, AC/DC updated its social media with a short flashing video clip featuring the lightning bolt from its iconic logo.
Also, band's official site now features a holding page with a flickering neon thunderbolt, links to the band's social media accounts, and the opportunity for fans to sign-up to an AC/DC newsletter.