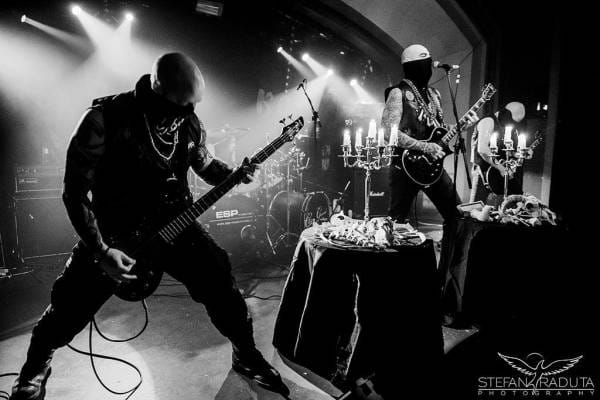 Greek occult black metallers with retro rock influences, ACHERONTAS, premiere title track from the band's upcoming, eighth studio album, Psychic Death – The Shattering Of Perceptions. Due the virus outbreak, the release date of the album has been postponed to June 26th on Agonia Records. Listen to the new song below.
Mysticism, magic, occult arts and rituals, all of which are driving factors behind ACHERONTAS, are also the most adequate words that can be used to describe the band's image, sound and lyrics. The band is considered as one of the leading representatives of the New Wave of Greek Black Metal, heavily influenced by the original Hellenic metal scene, retro rock (especially the 70's rock) and eastern philosophy.
ACHERONTAS was brought to life in 1996 by V.Priest and was ever since true to its internal tenets and traditions, which deemed the band as a "Magical Coven, dedicated to the Ancient Summerian Mysteries of Drakonian Blood". According to the band, "many traditions embrace these ancient sources as footprints and take form in our Void as Astral Vampirism, Hermeticism, Kabbalah, Dream Workings and Luciferian Magic". V. Priest continues, "true sorcery is not an art, it's science… in order to dare, we must know; in order to will, we must dare. We must will to possess empire and to reign we must be silent. We are real to those with eyes to see…". 
"Psychic Death – The Shattering Of Perceptions" was recorded in Grecce, Germany and UK, at the band's own studios (the "Coven's Corridors of Wilderness"). The album was produced, mixed and mastered at Pentagram Studio by George Emmanuel (Lucifer's Child, ex-Rotting Christ). Cover artwork was prepared by Chris Undirheimar of Blood and Fire Ritual Art studio.