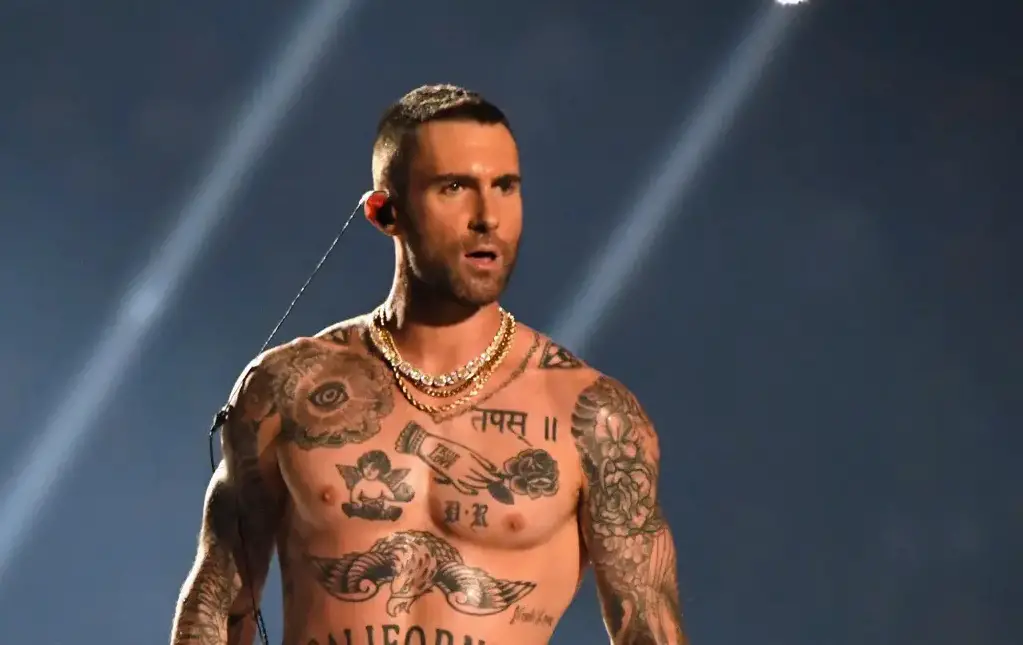 MAROON 5 singer Adam Levine is in the hot seat this week after allegedly not being the most faithful husband/father. As more women share alleged photos online of his advances, one in particular stands out because it's another in a long series of dumb things he's said about musical genres that he, frankly, knows nothing about.
In a 2018 interview with Variety, Levine said some pretty silly things about rock music.
"Something unique to this band is that we have always looked to hip-hop, R&B, all rhythmic forms of music, from back when we were writing our first album to now. Rock music is nowhere, really. I don't know where it is. If it's around, no one's invited me to the party. All of the innovation and the incredible things happening in music are in hip-hop. It's better than everything else. Hip-hop is weird and avant-garde and flawed and real, and that's why people love it."
Later on, SLIPKNOT's Corey Taylor has hit out at "schmuck" Levine over his negative comments towards rock music, writing on Twitter: Just because you claim to have 'Moves Like Jagger' doesn't mean you come anywhere CLOSE to ROCKING like Jagger. Tell that schmuck to go back to The f**king 'Voice.'
Some time later, Levine followed up the comment saying how there are "no bands anymore."
"It's funny, when the first MAROON 5 album came out there were still other bands. I feel like there aren't any bands anymore, you know? That's the thing that makes me kind of sad, is that there were just bands…Yea, it feels like there are no bands anymore because there are less mainstream outlets for bands to thrive, thanks to shows like The Voice. There's no bands anymore, and I feel like they're a dying breed. And so I kind of, in a weird way, as far as … I mean, there still are plenty of bands, and maybe they're not in the limelight quite as much, or in the pop limelight, but I wish there could be more of those around."
And now, while exchanging messages with Alyson Rosef, Levine opined about the fan demographics of metal. After Rosef said, "I'm so weird too and only listen to metal lol," Levine allegedly replied, "Said no hot chicks ever other than you." See screenshots of their chat below.