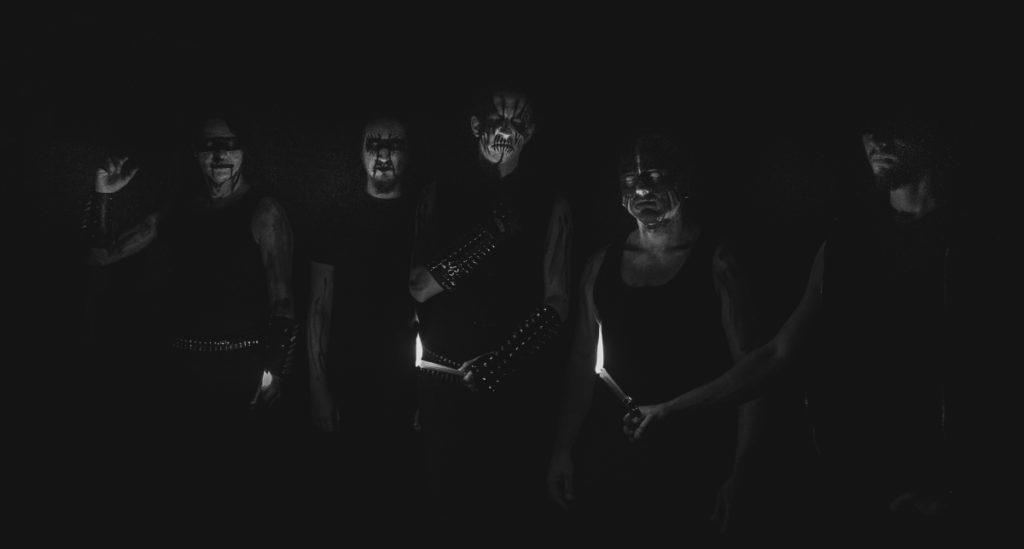 The year of the pandemic is for some a curse, but for the black metallers at AKRAL NECROSIS, 2020 is definitely the right time to release their third album. In preparation for the "hostilities," the Bucharest based group reveals the new line-up after a Bulgarian drummer joined them. It seems that fans will be able to see him at work in the near future, as suggested by AKRAL NECROSIS.
Band comments: "A lot has happened lately and it"s time to make some important announcements. We have a new line-up. Philip is our new drummer and the first one from Sofia. For several months we have been working together to prepare a live set-list with songs from all three albums. His arrival in the band happened after the drums for the new material were recorded, so on the next opus the percussion credits go to the Polish drummer Krysztof Klingbein, who managed to imprint a new dynamic of the band"s sound, just as we wanted."
Philip Philipov, the new drummer of AKRAL NECROSIS, is recently established in Romania and is also part of the bands DOWNFALL (Black Metal) and DIN UMBRA (Death / Doom).
Previously announced in the fall of 2019, the release of the new Akral Necrosis album is near with the group providing details about the current state of the process.
Band added: "Indeed, the third album is almost here. The recordings came to an end under the command of Andrei "Oase" Spataru, at Osimetric Productions, our collaboration being a premiere. Oase will also carry out the mix-master further, so we have every reason to expect a solid material. In the meantime, we are focused on the album"s artwork. In the same spirit of experimentation, we left the entire responsibility to Constantin Bodescu, an artist who convinced us that he could translate the concept of the new music into a complementary visual code."
Akral Necrosis released their debut in 2011 entitled Pandemic Dominion, a concept album that, viewed from the current context, can be considered prophetic. In 2016, the black metallers continued their musical assault with Underlight, this time a material built around the only certainty of the human condition. The name of the album scheduled to appear in 2020 has not been revealed yet, but all indications lead to the conclusion that it will be announced soon.