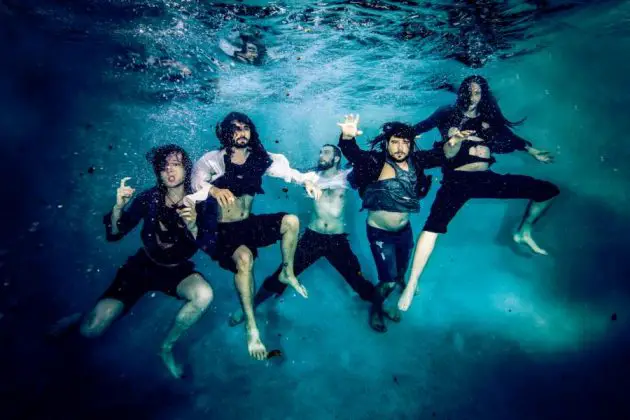 A pirate's life is simple; they drink, steal and kill. But lead by the one & only heavy metal pirates, ALESTORM will be also killing it with their new and 5th studio album "No Grave But The Sea", which is set to be released on May 26th on Napalm Records!
With their just recently and first premiered video from the band's upcoming album for the track "Alestorm", the pirates now strike back and unleash another appetizer with a brand new video for "Mexico"! Or in the words of ALESTORM:
"Oh wow! It's Cinco de Mayo, so let's celebrate with a song dedicated to our favorite country in the world – MEXICO! Like most of our music, this song is about drinking, pirates, and explosions. And don't worry, it's not a real donkey, it's just Bobo and Elliot in a donkey costume."
So put on your eyepatch and let the rum flow freely for the unstoppable international party machine, and watch ALESTORM's new video for "Mexico" below.
No other band in the galaxy creates such epic modern symphonic folk metal anthems with endless hooks that will be stuck in your head until the heat death of the universe. Twisted together with blistering harmonized guitar & keyboard solos, thunderous power metal majesty, and unrelenting modern metal riffing, "No Grave But The Sea" is nothing less than the perfect soundtrack to the most epic battle of your life.
The tracklist of "No Grave But The Sea":
01. No Grave But The Sea
02. Mexico
03. To the End of the World
04. Alestorm
05. Bar und Imbiss
06. F*cked with an Anchor
07. Pegleg Potion
08. Man the Pumps
09. Rage of the Pentahook
10. Treasure Island
You can pre-order "
No Grave But The Sea
" 
here
.