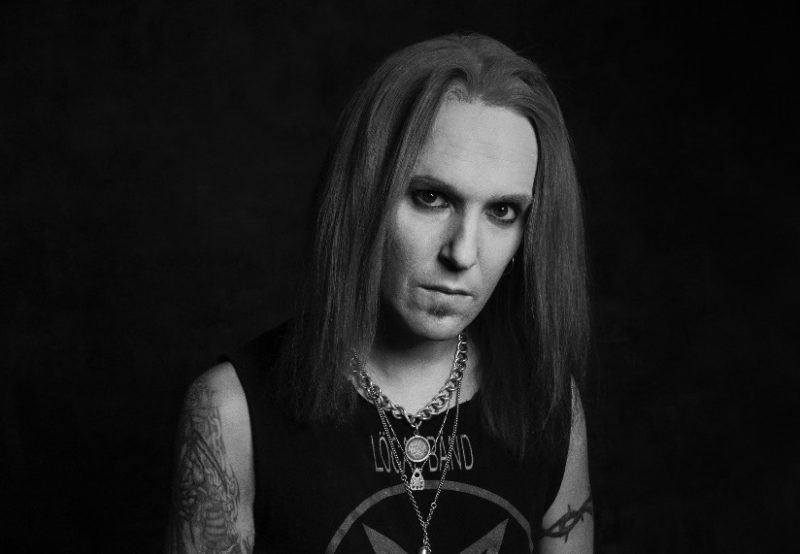 Alexi Laiho's cause of death has been revealed.
According to his ex-SINERGY bandmate Kimberly Goss, to whom he was still legally married at the time of his passing, the former CHILDREN OF BODOM frontman died of "alcohol-induced degeneration of the liver and pancreas connective tissue." Furthermore, Alexi had a cocktail of painkillers, opioids and insomnia medication in his system.
Alexi Laiho passed away on December 29 in his home in Helsinki, Finland. The 41-year-old had suffered from long-term health issues leading up to his death.
Alexi Laiho and drummer Jaska Raatikainen founded CHILDREN OF BODOM in 1993, and the band was one of the most internationally acclaimed metal acts in Finland up until their very last farewell concert in December of 2019. Last year Alexi Laiho put together BODOM AFTER MIDNIGHT, who recorded three songs and shot one music video, which will be released later on posthumously.
Besides CHILDREN OF BODOM, Laiho was known for acts such as WARMEN, SINERGY, KYLÄHULLUT and THE LOCAL BAND. Awarded with a Metal Hammer Golden Gods and several other international prizes, the guitarist was also the main star, leading a group of one hundred guitar players at Helsinki Festival in 2015 in "100 Guitars From Hel" – a massive concert piece he composed.