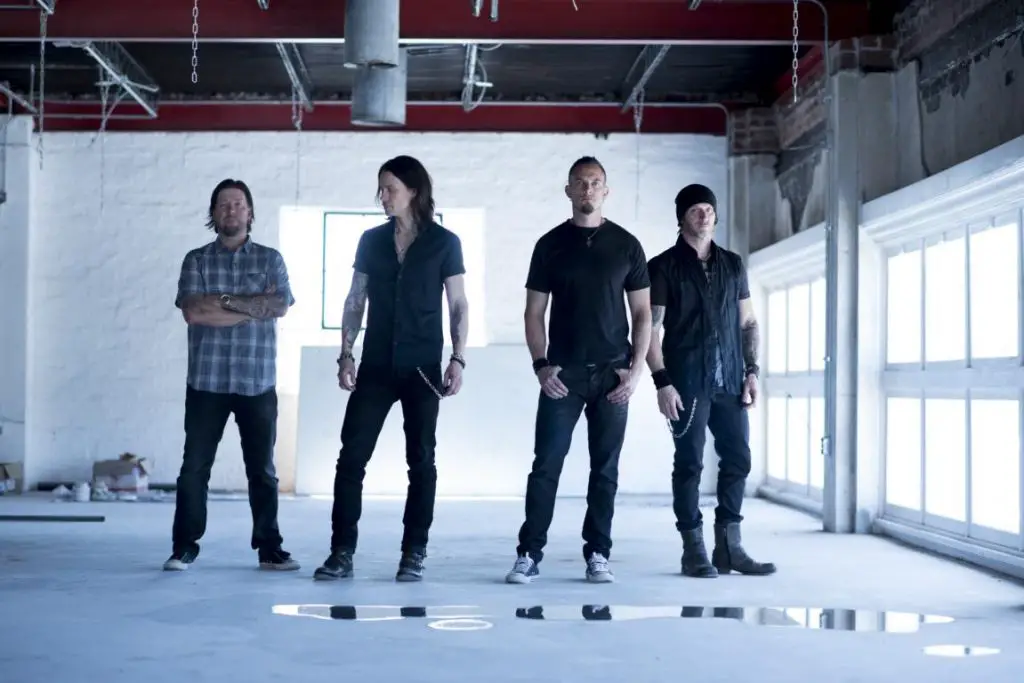 Coming off their most-successful world tour to date, ALTER BRIDGE announces the release of a new live album and rarities collection. "Live at the O2 Arena + Rarities" is scheduled for worldwide release on September 8th via Napalm Records. One of the biggest moments of the band's career was the monumental show at London's famous O2 Arena on November 24th, 2016. That landmark performance is now captured in its entirety on two CDs. The 19-track recording documents what an enormous presence ALTER BRIDGE have become on concert stages around the world.
In addition, this latest release contains an exclusive full-length "Rarities"-CD that will give every collector cause for rejoice. The CD features the never-before released tracks "Cruel Sun" and "Solace" that were recorded during the "One Day Remains" sessions. The song "Breathe" from those same sessions was released as a bonus track exclusively for Best Buy on "The Last Hero". These tracks join seven other songs that have only been released in Japan until this collection.
This ALTER BRIDGE collection will be released in different formats! In addition to the regular 3 CD audio version, you can go for the ultimate fan experience and get one of the limited deluxe versions which also include an exclusive ALTER BRIDGE documentary with plenty of interviews with the band, their crew and family, giving you an amazing glimpse behind the scenes of this legendary show at London's O2 arena! Check out the teaser/trailer below.
"Live at the O2 Arena + Rarities" Tracklist:
CD1
1. The Writing on the Wall
2. Come to Life
3. Addicted to Pain
4. Ghost of Days Gone By
5. Cry of Achilles
6. The Other Side
7. Farther Than the Sun
8. Ties That Blind
9. Water Rising
10. Crows on a Wire
11. Watch Over You (solo acoustic)
CD2
12. Isolation
13. Blackbird
14. Metalingus
15. Open Your Eyes
16. Show Me A Leader
17. Rise Today
18. Poison in Your Veins
19. My Champion
CD3
1. Breathe
2. Cruel Sun
3. Solace
4. New Way To Live
5. The Damage Done
6. We Don't Care at All
7. Zero
8. Home
9. Never Borne To Follow
10. Never Say Die (Outright)
11. Symphony Of Agony (The Last of Our Kind)