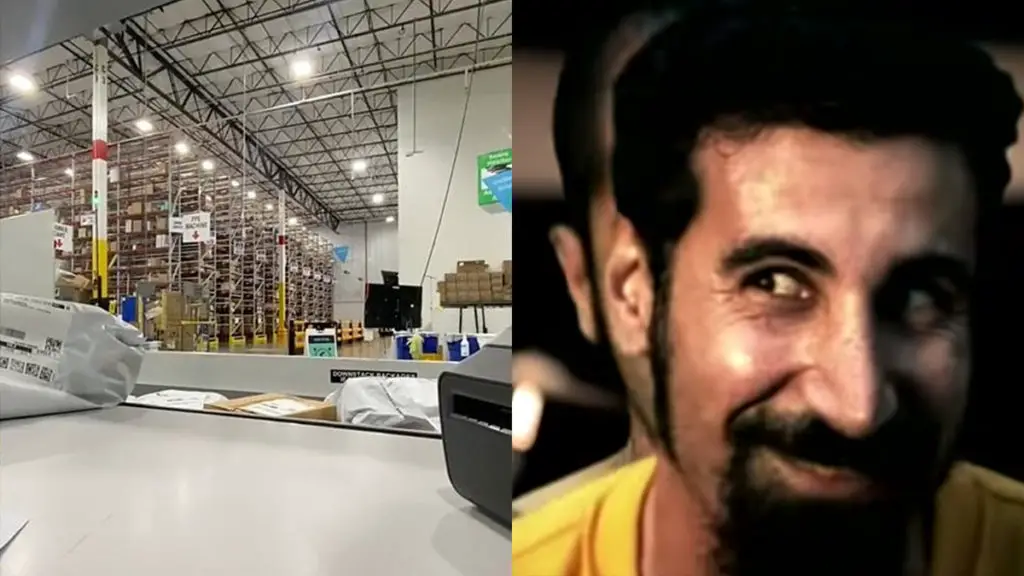 Apparently, SYSTEM OF A DOWN is not band that is allowed to be played in Amazon warehouses.
One TikTok user claiming to be an employee at one of the corporation's distribution warehouses "somewhere in the midwest," and according to her, Amazon won't allow her to play music by the metal band while working.
"THAT'S THE LAST TIME I MAKE A SUGGESTION !!! @systemofadown," @vialahabibi posted alongside a video of the band's hit song "Chop Suey" playing in the background, before the music was abruptly changed to Harry Styles' "Watermelon Sugar."
If the TikTok video won't load below, click here.
In the comment section, more Amazon employees shared their music selections. One even claimed that they played "Bezos I," comedian Bo Burnham's song about Amazon founder Jeff Bezos.
"My PA played 'Du Hast' and 'Feuer Frei' one night after lunch … I think the dude liked Rammstein," another one wrote.