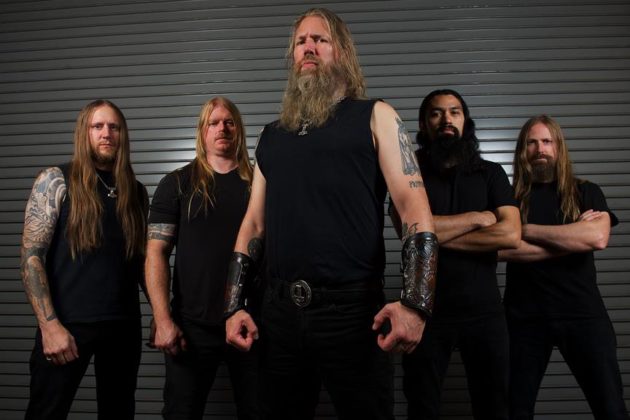 Swedish melodic death metallers AMON AMARTH are "halfway through writing" music for their follow-up to 2016's "Jomsviking".
In a recent interview with Australia's Heavy magazine, bassist Ted Lundström said (watch video below) : "We're halfway through writing the new album, and the new stuff sounds amazing, so we're really stoked to get back into the studio as soon as possible."
He was also asked if the new record sounds like a progression from "Jomsviking": "We're always trying to take it to the next step, but in the end, even when we [say], "We're gonna do something really different," it will still end up sounding like Amon Amarth anyways. We're doomed — we're always gonna sound like this."
The record will mark mark the band's recording debut with drummer Jocke Wallgren, who joined AMON AMARTH two years ago.
"Jomsviking" was released  on March 25, 2016 through Metal Blade Records.