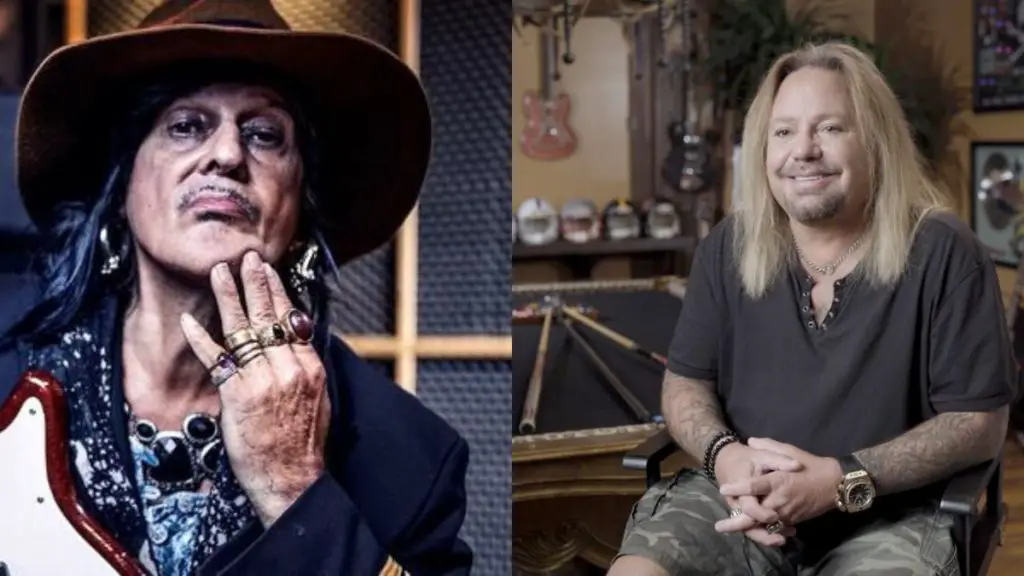 In a new interview with Artists On Record Starring ADIKA Live!, Andy McCoy has blasted MÖTLEY CRÜE over their account of HANOI drummer Nicholas "Razzle" Dingley's death and CRÜE bassist Nikki Sixx's h*roin overdose, as published in CRÜE's best-selling band autobiography, The Dirt: Confessions of the World's Most Notorious Rock Band and The Dirt biopic.
Razzle was killed and two other people were seriously injured when CRÜE singer Vince Neil, whose blood alcohol level was 0.17, which was over the legal limit, smashed his car into another vehicle in Redondo Beach, California in December 1984. In September 1985, Los Angeles County Superior Court Judge Edward Hinz, Jr. sentenced Neil to 30 days in jail and five years' probation. Neil was ordered to pay $2.6 million in restitution to the victims of the crash and undergo 200 hours of community service.
Andy now said that he "never even got as much as an apology from that motherf**ker. You know who I'm talking about. I'm not gonna give any names. Why would I give him fame? F**k him!
"Every time I see him, he runs away. Because he knows what I'd do. But that's our business."
Andy also brought up one of Sixx's stories — of supposedly getting pummeled with a baseball bat on the floor of a dealer's flat after another overdose.
"I saved the bloke's life," said McCoy. "He tells stories that I beat him up with a baseball bat. I used to play baseball. I know how to use the f**king bat. You think that he'd be alive? Hell no. Hell no. But he's after the money. I'm after the art. We are very different. He's a little farm boy from somewhere in Seattle. Sh*t bumf+ck. I'm from the inner city. It's a big difference."