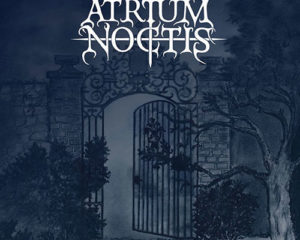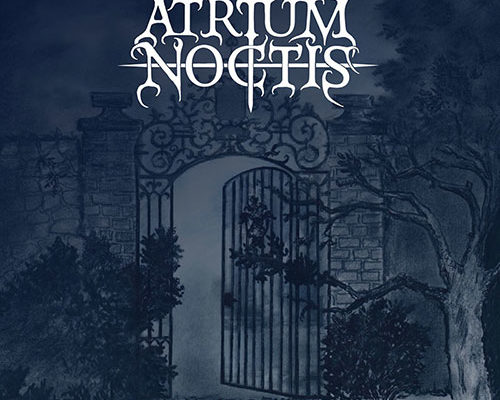 This the most disturbing album of this year until now. I mean disturbing because "Aeterni" is of a dark beauty that disturbs us all. I have never seen a band that could pass so naturally an atmosphere of despair such Atrium Noctis. In the first notes of "Silencio" one can feel what they came for. In terms of instrumentals, Atrium Noctis are pretty standard. Well, if we can really use this word. Because what they show in "Aeterni" is everything except normality. If we only pay attention to the keyboards, the impression we get is a 1980 technopop band. They are clear, demodè, pretty much Casio stuff as bands as The Flock of Seagulls or Human League. Guitars are chordly addicted. Though, they were mixed a bit louder. But the disturbing thing is the voice. Gritty, maniac as a lunatic, dismaying until the very depth of our souls.
But it's not over, "Silencio" is followed by "Snow on thy Epitaph," whose voice is even more disturbing and shrieking. The screeching voice in it gives in the nerves. But that's the main way. It constrasts with the instrumentals giving them a wider amplitude. It feels like a bunch of witches began to sing, if I may say that, the song. Chills to the bones. "Aeterni" has the grand finale with "Azazel," which is pretty much black metal after all. The mnost standard song in it. Though, the heaviest and longest.
All this said and done, I must say that Atrium Noctis surprised me. I adore to be surprised as I keep on telling that the most avant guard things in Metal these days are in extreme metal bands. Atrium Noctis prove me right. They are a band that can still frighten people. Their music annoys because we may think how they can do that. It's annoying the way they mix vocals in such a way. Most of all, the devilish beauty of "Aeterni" is upseting as well. We are not used to that. Beauty belongs to angels, not to demons, as common sense tells. Atrium Noctis prove them wrong.
Atrium Noctis "Aeterni" was released via Sliptrick Records.
Track Listing:
Datura Noir
Zerberons Erwachen
AD
Leviathan
AD II
Die Nacht des Falken
ADE
Watch "Zerberons Erwachen" official video here: