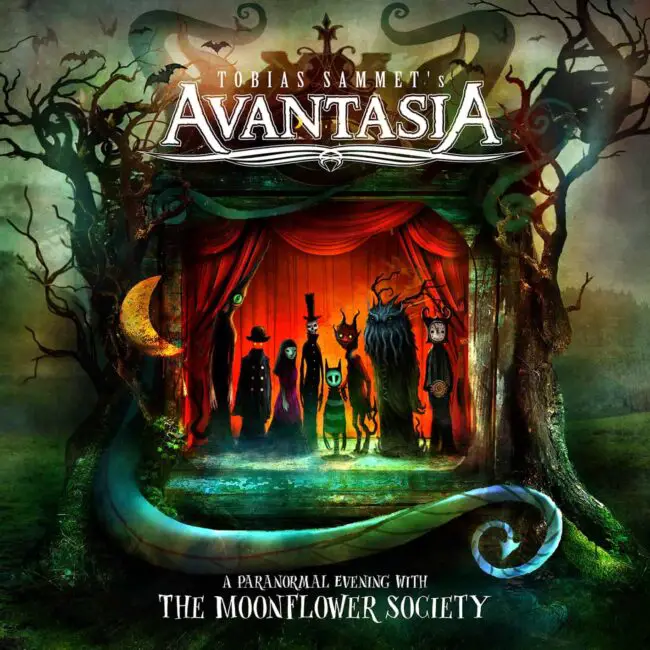 Each Avantasia album is a totally different story. I discovered this a few years ago when I downloaded their initial albums and started to research for the band. This feeling gets even more  intense as each album has a different line-up. Its musical core is to be somekind of Metal opera, if you get me, as it features the contributions of various vocalists and musicians and it consists of concept albums only. Mastermind Tobias Sammet cares too much for this project as it has an uneven release date of albums. Creativity isn't a thing that pops up when one wants it to. The Moonflower Society is a concept created for this album. As its tittle says the album is full of fantastic events and encounters. Regarding the due proportions, "A Paranormal Evening with the Moonflower Society" is Avantasia's "Sgt. Pepper's Lonely Hearts Club Band." I mean, the idea and the concept. Needless to say that the moment I got this album I knew I had to review it at once. I had to…
Musicwise, album opener "Welcome to the Shadows" and "Kill the Pain Away" address hard to Meat Loaf's "Bat Out of Hell" and other 1980's features as the soundtrack of "Streets of Fire" with all their tonal conception adapted to Metal music. As a matter fo fact, the keyboards of tittle track "The Moonflower Society" tell this tale. Maybe that's the main idea Mr. Tobias Sammet prepared for the album. Just try it, my dear child of the night. Well, after all it's an opera with Metal, or a Metal opera, whichever works better in your mind my dear child of the night. The team Mr. Tobias Sammet built up here is impressive. A lot of his old acquaintances duel with him in the vocal department: Eric Martin, Michael Kiske, Ronnie Atkins, Geoff Tate or Bob Catley. Of course, each track mirrors its vocal duo as "The Inmost Light" with Michael Kiske, for instance. "I Tame the Storm" sounds pretty near Edguy, Mr. Tobias Sammet other band – other band is totally fair here to say. The album combines lots of melody with the most sacred Power Metal features with some Symphonic symbols and some Old School Metal. Did I say sacred? Yeah, I did. My guess is that Mr. Tobias Sammet gave some more strength here. But the album is much more than expected. If I say paranormal, will my child of the night think ill of me?
If my dear child of the night listens to the album while reading the songs' tittles it all will make sense. Images will flow to your mind and the music will take to somewhere far from this this sad and lonely and pathetic little planet. The fantastic will fill up your mind with some characters. Some encounters may even happen. For the ones with some diverse spiritual experience know what I'm talking about.
P.S.: It was worth it every minute of it.
Avantasia "A Paranormal Evening with the Moonflower Society" will be released on October 21st via Nuclear Blast Records.
Track Listing:
Welcome to the Shadows
The Wicked Rule the Night
Kill the Pain Away
The Inmost Light
Misplaced among the Angels
I Tame the Storm
Paper Plane
The Moonflower Society
Rhyme and Reason
Scars
Arabesque
Watch "The Moonflower Society" official music video here: