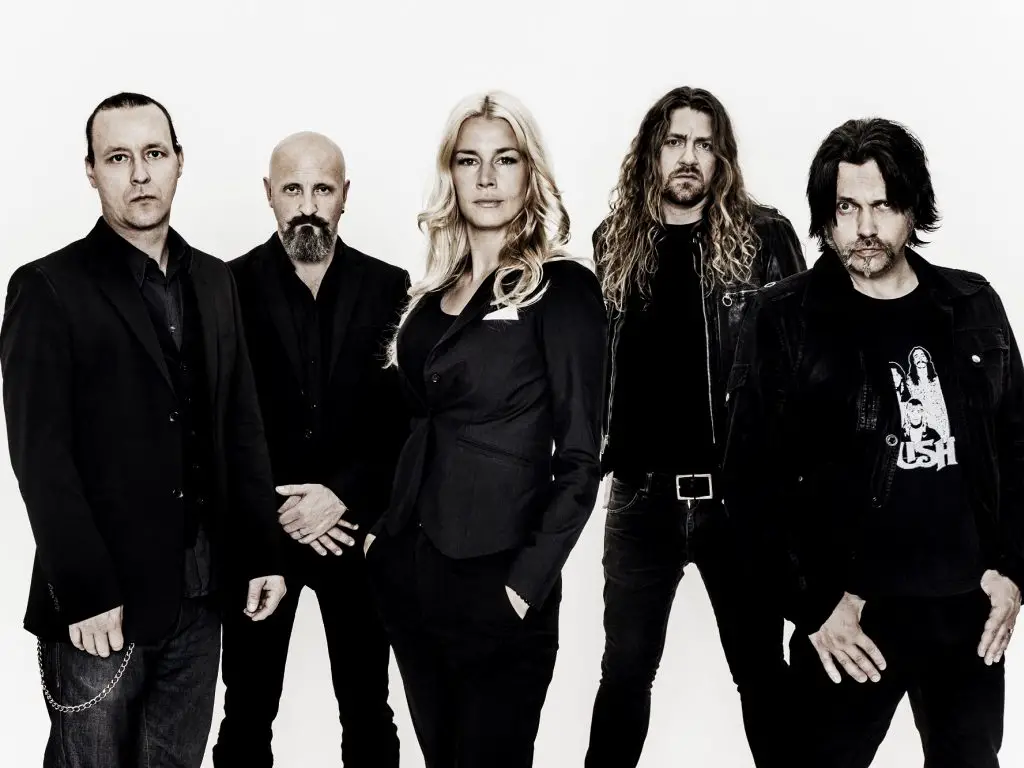 Swedish doom sensation AVATARIUM unveils the music video to the brand new single "The Starless Sleep". The catchy track with its howling guitars and Jennie-Ann's raw bluesy voice shows a melodic and surprisingly uplifting side of the new album that builds a bridge between soft moments of lights, beauty and darkness, and has already been voted 'album of the month' in several European print magazines.
Guitar wizard Marcus Jidell states: "I love all the songs on the new album and I'm very proud of what we accomplished. But if I had to choose a favourite track with a gun to my head, I'd pick 'The Starless Sleep', because that song has so much 60's vibe in it, but still sounds like nothing I ever heard before. I think that song really has all the ingredients that makes a great AVATARIUM song. It's dark and poetic but with a warm, organic and heavy sound. AVATARIUM never sounded better then this."
The video was shot in Stockholm and directed by Johan Bååth, who already produced "Pearls And Coffins" for the band's previous album. Check out the official music video of "The Starless Sleep" below.
AVATARIUM + Special guest THE SLAYERKING Tour Dates:
15.09. D Langen – Stadthalle
16.09. D Essen – Turock
17.09. D Nürnberg – Hirsch
18.09. D Berlin – Musik und Frieden (Black Room)
19.09. D Hannover – Musikzentrum
20.09. D Erfurt – From Hell
21.09. D Siegburg – Kubana
22.09. NL Oss – Groene Engel
23.09. B Vosselaar – Biebob
24.09. NL Zaandam – Podium De Flux
25.09. F Paris – Glazart
26.09. D Stuttgart – Universum
27.09. I Mailand – Legend Club
28.09. D München – Backstage
29.09. A Wien – Viper Room
30.09. H Budapest – Dürer Kert