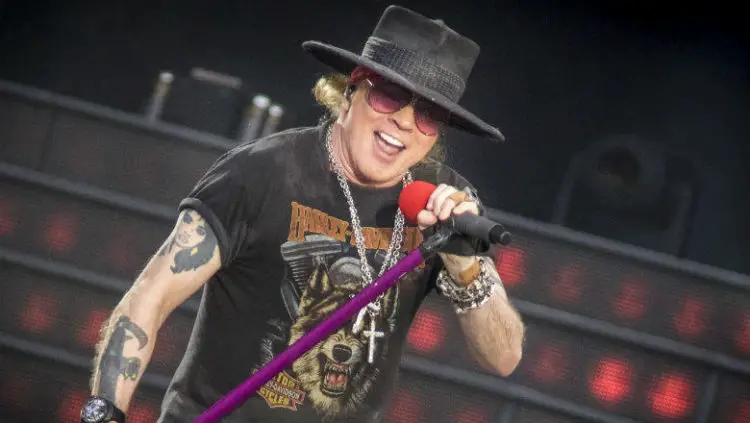 GUNS N' ROSES frontman Axl Rose was recently interview by Atlas By Etihad where he discussed the band's appearance in the United Arab Emirates, his favorite city to perform in, and more.
Asked which singer, in his opinion, is the greatest frontman of all time, Rose responded: "For me, it's easy — QUEEN is the greatest band and Freddie [Mercury] is the greatest frontman of all time. The band are the greatest because they embraced so many different styles."
Regarding how he and his bandmates keep performing with so much energy night after night, Axl said: "We all want to do the best we can for the fans — they come wanting a big performance and that is what we want to give them. We all push each other to go further in terms of our performance and commitment. It doesn't matter how many performances you do, every crowd is different and you feed off that."
As previously reported, GUNS N' ROSES played an abbreviated in the United Arab Emirates Sunday night (November 25) after Axl became "severely ill."
Read entire interview here.