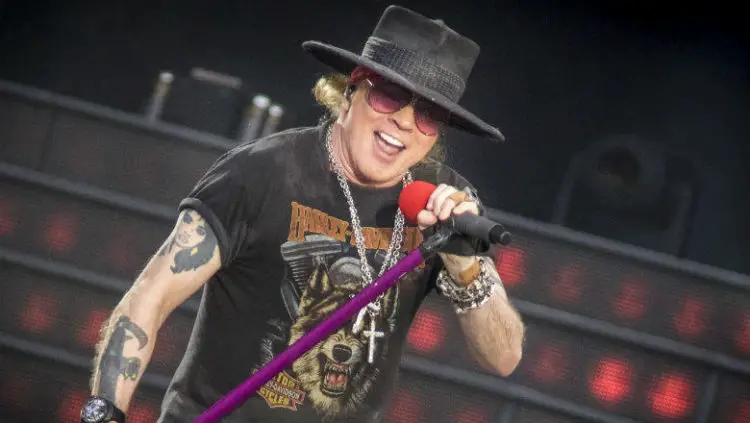 Axl Rose says that the Trump administration is using "loopholes" in the various venues' blanket performance licenses to play GUNS N' ROSES music at his recent rallies.
The vocalist says the band haven't given Trump's campaign team the green light to play GNR tracks ahead of this week's midterm elections.
The GN'R frontman clarified the band's stance on Trump in a series of tweets on Sunday. He wrote: "Just so ya know, GUNS N' ROSES, like a lot of artists opposed to the unauthorised use of their music at political events, has formally requested our music not to be used at Trump rallies or Trump associated events.
"Unfortunately, the Trump campaign is using loopholes in the various venues' blanket performance licenses which were not intended for such craven political purposes, without the songwriters' consent.
"Can you say 'sh*tbags?'
Rose added: "Personally I kinda liked the irony of Trump supporters listening to a bunch of anti Trump music at his rallies but I don't imagine a lot of 'em really get that or care.
"And when ur phone's blowin' up cuz peeps r seein'/hearin' Sweet Child on the news at a rally… as a band we felt we should clarify our position. Peace!"
Later, Rose went on to slam the Republican Party – and then took aim at Trump, saying: "We have an individual in the White House that will say and do anything with no regard for truth, ethics, morals or empathy of any kind – who says what's real is fake and what's fake is real."
He added: "Most of us in America have never experienced anything this obscene at this level in our lifetimes and if we as a country don't wake up and put an end to this nonsense now, it's something we definitely will all pay hard for as time goes on."