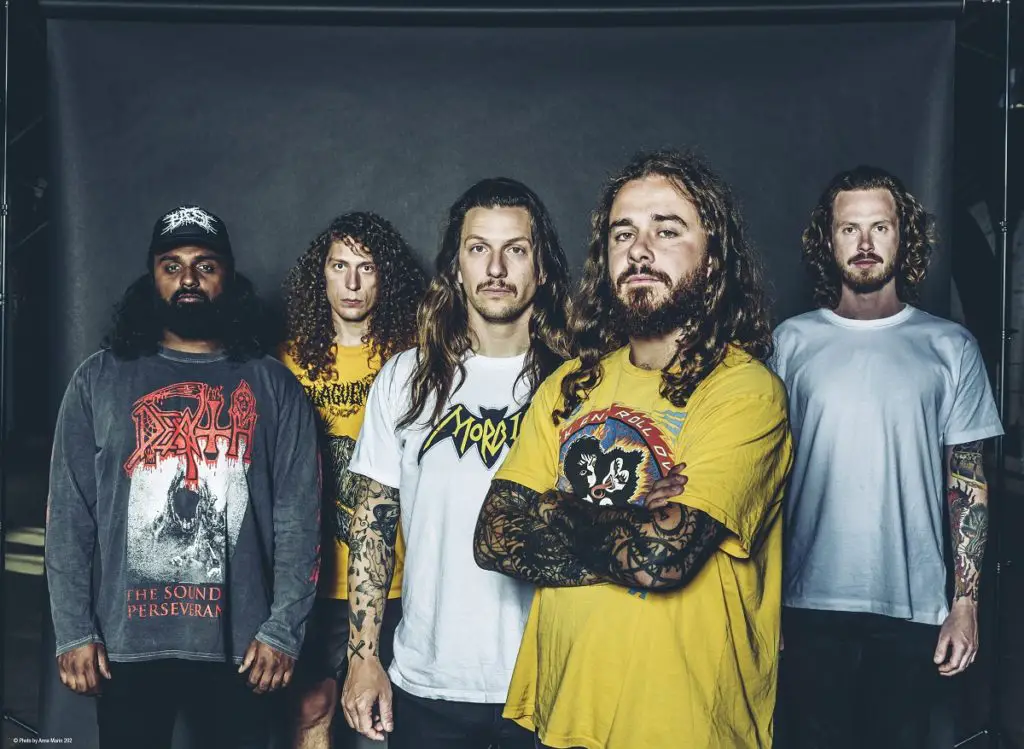 Danish Death-Metal outfit BAEST have released "Meathook Massacre" as the second single of their upcoming album Necro Sapiens (March 5th) accompanied by a stellar live performance video recorded in their studio.
"The video for 'Meathook Massacre' is from the recording process of the Necro Sapiens album. The whole album was recorded live, every one of us tracking simultaneously – and the observant listener is able to spot some tracks, that made it to the final cut as well! (Disclaimer: the lights weren't as cool for the whole recording, sadly…)"
BAEST come from Aarhus in Denmark and have successfully established themselves as one of the country's most promising metal acts in recent years. While deeply rooted in straight-forward classic death metal inspired by genre legends like DISMEMBER, ENTOMBED, MORBID ANGEL, DEATH, and BOLT THROWER, the 2015 formed band evolved from a Danish underground phenomenon to an internationally touring act (2018 tour with ABBATH, 2019 EU/UK trek with DECAPITATED). Also, at festivals like Summer Breeze, Copenhell, Ruhrpott Metal Meeting, Roskilde, they left audiences impressed and begging for more. After their already praised debut album Danse Macabre the band took it to the next level in 2019 and delivered Venenum where they refined their already steamroller-like signature sound.
With the expectation-bar already set so high for their next record BAEST truly drops their most anticipated and most important album so far.
Necro Sapiens track listing:
The Forge
Genesis
Necro Sapiens
Czar
Abattoir
Goregasm
Towers of Suffocation
Purification Through Mutilation
Meathook Massacre
Sea of Vomit