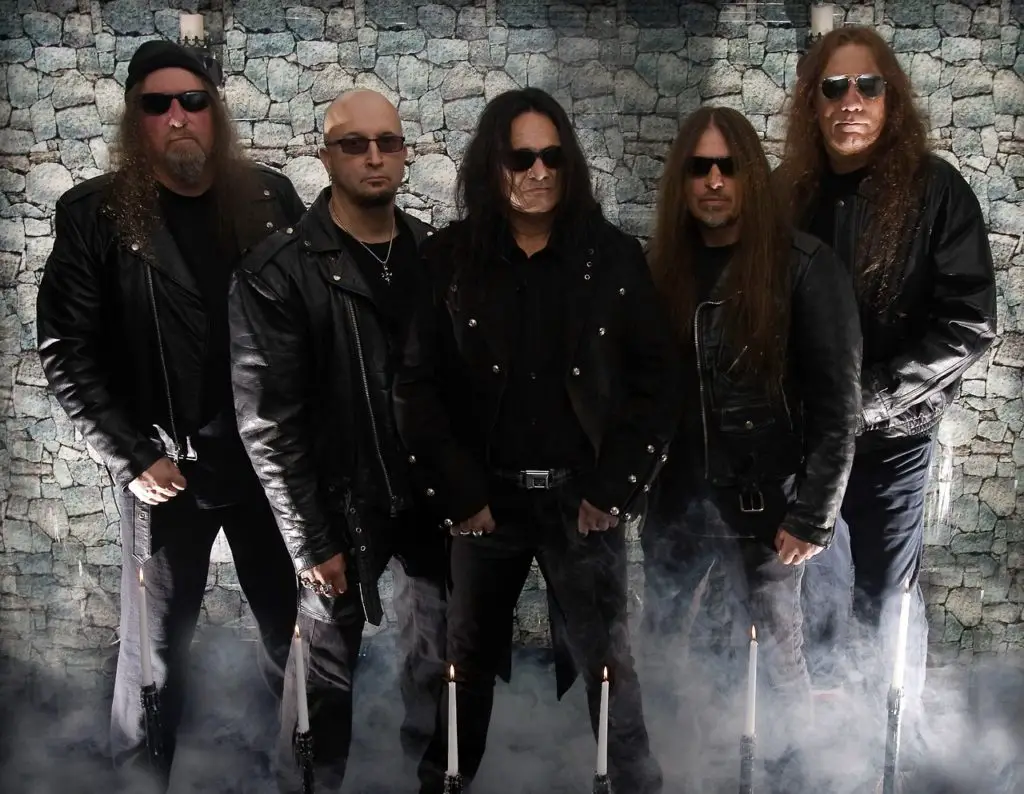 HEXX, the legendary Bay Area Power/Thrash Metal act, will release its comeback album entitled "Wrath Of The Reaper" on September 15, 2017, on High Roller Records. Cover artwork of the album was painted by Roberto Toderico, Italian artist known from cooperation with bands such as SINISTER, ASPHYX and TYGERS OF PAN TANG. The album has been produced by Bart Gabriel (CRYSTAL VIPER, BURNING STARR), recorded and mixed by Tim Narducci (FORBIDDEN, MILITIA), and mastered by Patrick W. Engel (DESTRUCTION, AGENT STEEL). "Wrath Of The Reaper" will be available as CD, vinyl LP and digital download.
"Wrath Of The Reaper" showcases band's return to their roots, and the style they are known for from their early classic albums, "Under The Spell" and "No Escape". , led by founding member and guitarist Dan Watson, features amazing new vocalist Eddy Vega and Bob Wright (BROCAS HELM) on second guitar. The lineup is completed by Mike Horn (who joined HEXX in 2013) on bass guitar, and John Shaffer (who played in HEXX between 1986 and 1995, and returned in 2014) on drums.
In 2016 HEXX released the "Tyrants Of Steel" split single (with RUTHLESS), and reissued their early albums "Under The Spell" and "No Escape" in the form of a 30th Anniversary 2CD/DVD box set via Metal Blade Records, and the 1991 technical epic "Morbid Reality" via Dark Symphonies Records.