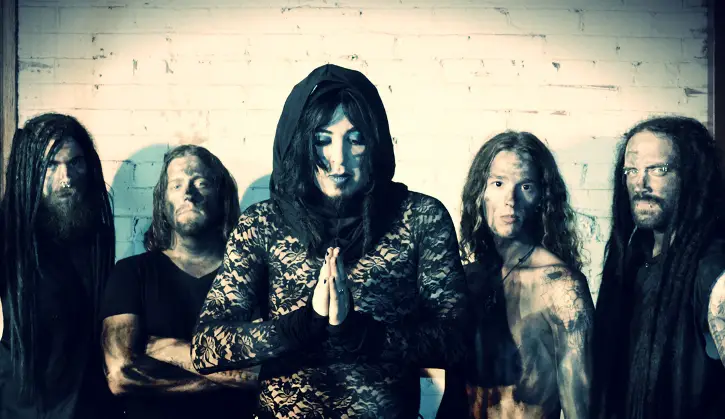 Producer DieTrich Thrall (Ex-DOYLE, Marazene) leads the zombie charge with "Reveille", the BEAUTY IN THE SUFFERING's second zombie themed music video single from their debut EP via Narcicessity Records appropriately titled "The Crazies". You can watch the music video below.
"Excited to get something fresh out to everyone – We're coming for you!" –DieTrich Thrall
Backed by special guests from the bands ANTI-MORTEM and EVERYBODY PANIC! and guest studio drummer Chris Emery of AMERICAN HEAD CHARGE, Thrall issues his call to arms for zombies everywhere.
Artist & producer DieTrich (pronounced "Dee – Trick") Thrall is known among horror punk fans for his touring stint with MISFITS guitar legend DOYLE WOLFGANG VON FRANKENSTEIN's solo project DOYLE as well as industrial-metal fans for his work in the band Marazene (AKA: Marazene Machine), who scored a hit – and the approval of rock legends NIKKI SIXX andTOMMY LEE – with their extreme cover of Motley Crüe's "Live Wire."
You can order BEAUTY IN THE SUFFERING's EP titled 'The Crazies' here.
Upcoming BEAUTY IN THE SUFFERING tour dates:
09/14 – Colorado Springs, CO @ Sunshine Studios Live (w/ Wednesday 13)
09/16 – Mesa, AZ @ Tazec
09/17 – TBA
09/18 – Albuquerque, NM @ Ned's Bar and Grill