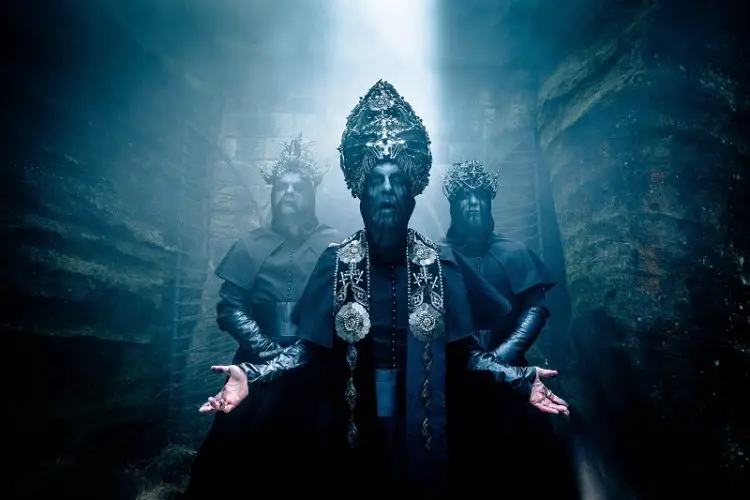 BEHEMOTH has announced new 4-track EP titled O Pantragram Ignis.
EP will be only available for sale at the concerts during their "Ecclesia Diabolica Baltica" tour.
The 10″ vinyl will be release in two strictly limited editions: clear (333 copies) and white (333 copies). Each copy will be signed by BEHEMOTH.
Frontman Adam "Nergal" Darski speaks about the upcoming concerts and the limited release: "The Ecclesia Diabolica Baltica tour will not only bring the most innovative concert production and a surprising setlist but will also offer new special merchandise made especially for this tour.
"A lot of things will be premiered and the most important one being the beautiful 10" EP O Pentagram Ignis, which will be strictly limited, available ONLY during the concerts taking place in September and October! All copies will be signed by the band! Don't miss out on this!."
O Pentagram Ignis track listing:
Side A:
1. O Pentagram Ignis
2. Sabbath Mater (Live)
Side B:
1. Wolves ov Siberia (Live)
2. Ecclesia Diabolica Catholica (Live)