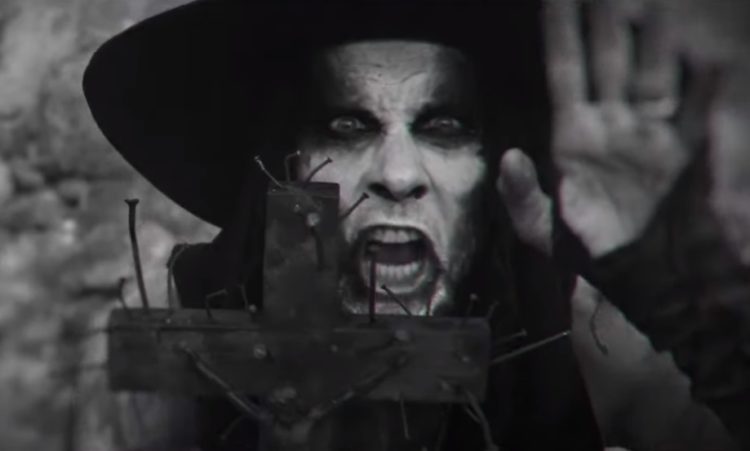 BEHEMOTH are hitting the road this summer with SLIPKNOT on the Knotfest Roadshow US Tour. The band has also shared the video for "Sabbath Mater" from its latest album I Loved You At Your Darkest.
You can watch the video below.
"We bring you the new video for 'Sabbath Mater,'" the band said. "The energy and vibe was made for performance and that's exactly what we accomplished in the video. Oh, and some ungodly imagery — it is a BEHEMOTH video after all. As always, we are fortunate to have the mighty Grupa 13 helping us to manifest our nefarious visions. Enjoy it and we'll see you very soon."
I Loved You At Your Darkest is a crushing salvo of black metal majesty replete with hellish riffs, thundering drum cannonades, and soaring liturgical choirs reminiscent of classic horror cinema. It's BEHEMOTH's most dynamic record yet — extreme and radical on one hand, but also more rock-oriented than any other release. Produced by the band itself, with drum co-production by Daniel Bergstrand (MESHUGGAH, IN FLAMES), mixing by Matt Hyde (SLAYER, CHILDREN OF BODOM) mastering by Tom Baker (NINE INCH NAILS, MARILYN MANSON), and a 17-piece Polish orchestra arranged by Jan Stoklosa.
You can see the dates for Knotfest Roadshow US tour here.