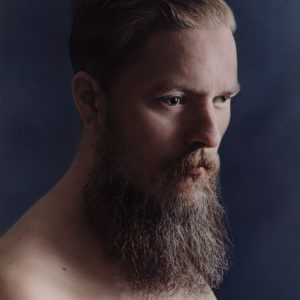 I guess the word avant-garde has never fit so well to a band. This Besra "Anhedonia" is an interesting album because though Besra do their best to be low profile and not to write catchy tunes, "Anhedonia" is full of them. Of course, there are no catchy choruses, but full of sticky instrumentals. "Anhedonia" is also full of complex sonic textures, the ones that call the eye at first listen. An album to listen carefully looking for all instrumental tricks Besra and "Anhedonia" offer us. There are many of them in these four tracks contained here which are all long with about a nine-minute average. "First Dawn" and "Next Chapter" are the longest.
Fingerings are the must in "Anhedonia," there are lots of them in almost all tracks. The feeling we all get is that musicians are always looking for the best melodic solution for their songs.Most of times they do a pretty good job. as I said before, "Anhedonia" is an album of instrumentals, without being instrumental only. That's its charm. I'm not saying that vocals are uninteresting, that they don't get one's attention.It's only that instrumentals shine more bright. "Anhedonia" is not a concept album , but it seems to be. All songs seem to be connected in a way. Fits, of all, by their titles. There is a sequence about them. Their instrumentals also seem to be in a sequence from "First Dawn" to go in a crescendo to reach the peak in "Pariah." A great idea one doesn't see everyday.
Well, there is no guitar solo in "Anhedonia," and as I always say I missed them a lot. In my humble opinion they would enrich their instrumentals a lot. There are moments that you expect a guitar solo, but it doesn't come at all. However, Besra dealt well without them.
Besra "Anhedonia" will be released on September 07th via Temple of Torturous Records.
Track Listing:
First Dawn
Dwell in Gloom
Next Chapter
Pariah
Watch "Pariah" short film here: