Rock music is a genre that encompasses many different variations of the art form. From punk rock to heavy metal, there are countless bands with roots in rock music. The artists of these bands have some of the most dedicated fan bases globally, leading some fans to search for ways to stream their favorite songs without paying for an expensive membership that only provides access to specific albums.
Luckily, some heavy metal streaming services offer more than just one type of rock music. Song lovers always want to know:
Where can I stream rock concerts?
How can I watch concerts for free?
In this article, we will provide you with a list of the best music streaming services. So, people can enjoy their favorite songs without paying a lot of money. We will also provide people a solution if any of the streaming services are not available in their country. So, stay tuned!!
Best Music Streaming Services:
Spotify:
Spotify is one of the free best metal music app. The Spotify streaming service offers a range of song options for metal fans to choose from. Spotify has a large selection of artists that feature metal as their genre, including bands from the '80s and '90s as well as those from this decade. It also provides recommendations based on what the user listens to most often.
If you're looking for something extreme, Spotify can provide some brutal metal tracks for you to enjoy. However, Spotify is restricted in some regions. It means not everyone can enjoy this amazing streaming app. To unlock the streaming service, people need to have a VPN streaming app. So, they can enjoy their favorite songs from all over the world.
YouTube:
There are many different streaming services for songs that are available. The YouTube Music Streaming Service is a good choice for music fans who love all different types of metal music. YouTube offers a wide variety of metal bands, including Slipknot, Metallica, Weezer, and Nirvana. This service is also perfect for people who want to listen to their favorite songs on the go without having to download them first.
Pandora:
The first on-demand song service for metal fans, Pandora gets new listeners started with some of the best new bands and albums. Pandora creates personalized stations based on influences and other genres that listeners enjoy using the Music Genome Project to create a custom-tailored playlist.
For those who want more control over the quality and volume of their song, you can upgrade to Plus and Premium services and listen to all your favorite tunes ad-free.
Like Spotify, Pandora is also restricted in some regions, and people need to have a streaming VPN. We recommend people use VeePN, which is a secured, legal, trusted, and encrypted VPN. It can help people unblock streaming services by changing their locations and IP addresses.
Apple Music:
Apple Music is a popular music streaming service that offers its users a wide variety of songs and genres. The service has been around for a few years now and was originally introduced as iTunes Radio. It has since expanded and added new features such as podcasts, live streams, and playlists.
There are some great features, such as the ability to make your own playlist of songs based on their genres or moods and share them with friends on social media.
Amazon Music Unlimited:
Amazon Music Unlimited, a premium on-demand music streaming service, is one of the best services for metal fans. The company's selection includes a large selection of metal artists and albums.
In addition, the service offers a free trial to its users, allowing them to listen to any song from their library without restrictions or ads. This service also offers monthly discounts for students.
World Concert Hall:
If you're looking for the best music streaming services to listen to metal, look no further than World Concert Hall. By signing up for the service, you can enjoy unlimited listening without ads or interruptions. These services are specifically tailored for metal fans, with a wide selection of artists and albums available to stream.
Last.fm:
Last.fm is the best music streaming service for metal fans. It's easy to find new bands and recommendations tailored to your tastes, and you can even create personalized stations based on artists you like. Just enter the artist or song name of anything from Mastodon to Metallica and Last.fm will show you, other similar artists, so you'll always be able to find something new.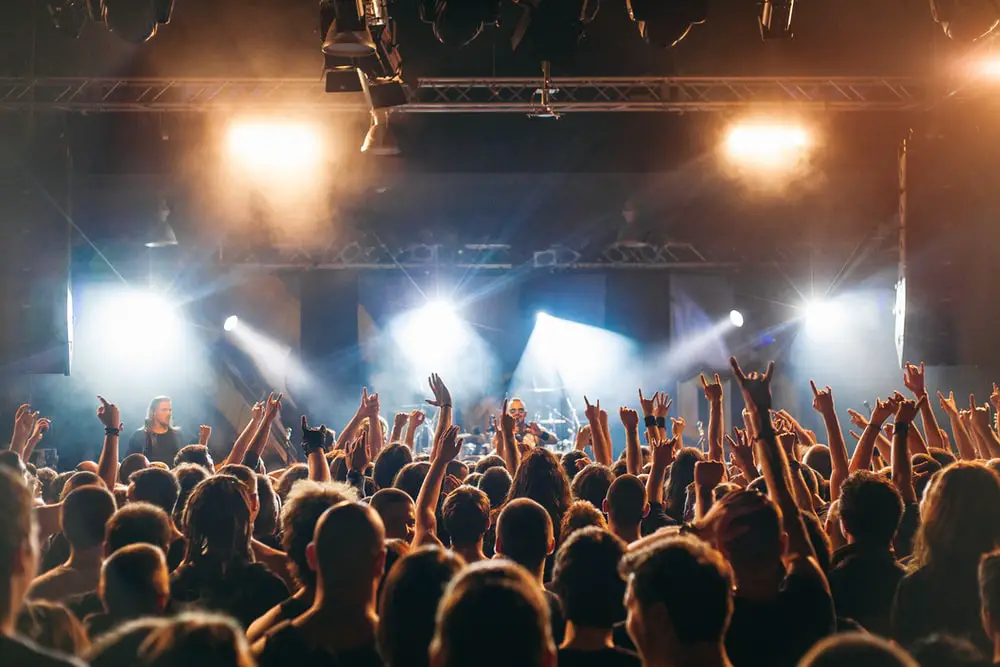 Deezer:
Deezer is a great music streaming service for metal fans because it has a massive selection of metal music that's ready to stream and download on just about any device. You can also listen to radio stations that cater specifically to your favorite genres, such as metal, nu-metal, and hard rock.
So, these are some of the best music streaming apps not only for rock but for every type of music. However, people may find some of the services showing "Not Available in your Country" notice. If that's the case, ensure to use a trusted VPN streaming like VeePN to enjoy unlimited songs.