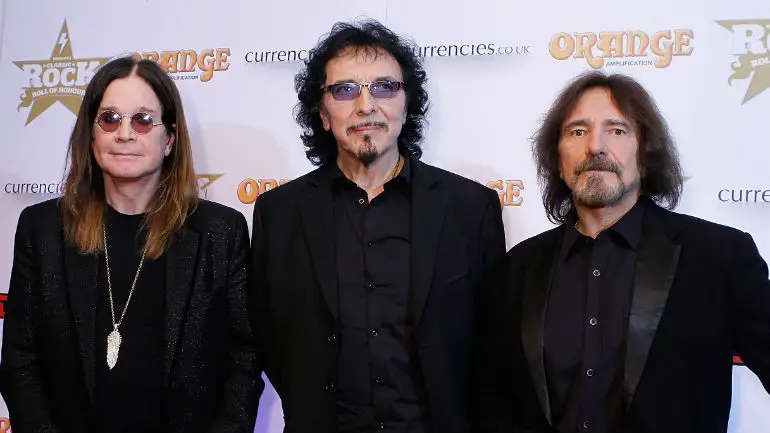 According to RIVAL SONS drummer Michael Miley, BLACK SABBATH's 'The End' Tour will extend in 2017.
RIVAL SONS are opening for BLACK SABBATH on their farewell world tour and Miley says it'll go way beyond the dates already confirmed. For now, the last date confirmed is in Phoenix, Arizona, on September 21.
Miley tells One On One With Mitch Lafon: "The dates go into 2017, but none of those are released. We don't even know what they are yet. I think this tour is going to keep going for a while. We have dates up until September. It's pretty unbelievable. It's an honour to be invited by Ozzy and Sharon to be the opening band direct support on their farewell tour."
The first U.S. leg of "The End" tour will end on February 27 in New York City. Dates in Australia and New Zealand have been confirmed for April, with European festival shows taking place during the summer.
Also, band revealed a new special limited edition CD "The End" to be sold exclusively at shows on the legendary band's massive worldwide final tour. The disc features four previously unheard studio tracks left off the band's 2013 reunion album, "13", as well as live versions of four songs from the world tour the band did in support of that disc.