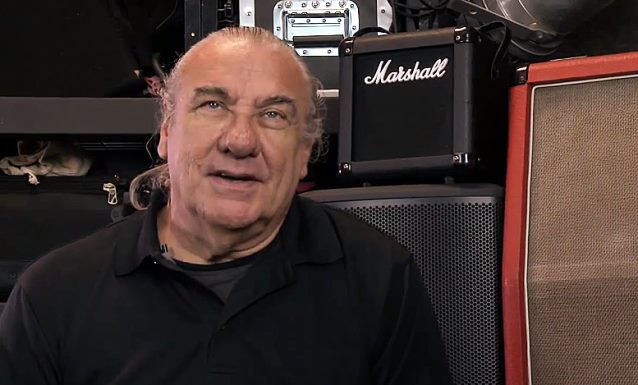 Original BLACK SABBATH drummer Bill Ward was recently hospitalized with heart issues, forcing his band DAY OF ERRORS to cancel its upcoming tour dates.
Bill stated:"Hi everyone, It's with great, great sadness that I must tell you I have to cancel the DAY OF ERRORS tour dates scheduled in December.
"I wound up in hospital this past weekend with heart problems. I am OK and in good recovery at this time. However, I've never experienced this particular type of heart problem before, and due to its nature, I had to make the decision to cancel the dates.
"I want to send my sincere apologies to everyone who was planning to come out to the shows. I'm so sorry we won't be making it – I was looking forward to seeing you all and sharing this music with you. I'll be in touch soon. All my love, –Bill"
The announcement also reads:
"All Bill Ward/DAY OF ERRORS tour dates have been canceled and will not be rescheduled. Tickets will be refunded at point of purchase. Tickets purchased through an online ticketing agency will be automatically refunded. Please allow 7-10 days for refunds to appear."
Affected dates are as follows:
Dec. 07 – Wow Hall – Eugene, OR
Dec. 08 – High Dive – Seattle, WA
Dec. 09 – Dante's – Portland, OR
Dec. 12 – Great American Music Hall – San Francisco, CA
Dec. 13 – Catalyst – Santa Cruz, CA
Dec. 14 – The Garage – Ventura, CA
Dec. 15 – The Casbah – San Diego, CA