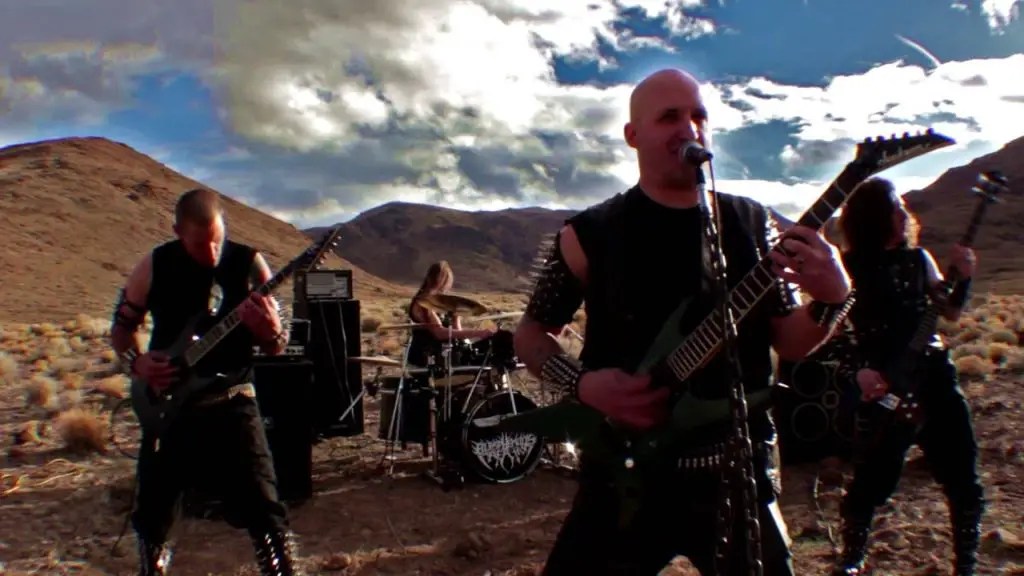 Reno, Nevada based death/thrash metal band BLASPHEMOUS CREATION has revealed the cover art for their 4th full length album, Forsaken Dynasty.
The cover art was done by Tony Koehl of Sketch The Soul Studios. Koehl has done covers for bands such as JOB FOR A COWBOY, THE BLACK DAHLIA MURDER, RINGS OF SATURN, PUTRID PILE, EMBRYONIC DEVOURMENT, WAKING THE CADAVER and many more. The album is being mixed and mastered by Tom Gordon at Imirage Sound Lab in Reno, NV.
Gordon has worked with artists such as WHITESNAKE and Ozzy Osbourne. The album once again features Michael Levy, a renown composer and re-creator of ancient lyre music. The band is currently seeking a record deal for the album's release. The album completes a three album trilogy of concept albums based on ancient astronaut theory. It will be released in late summer or fall 2020.