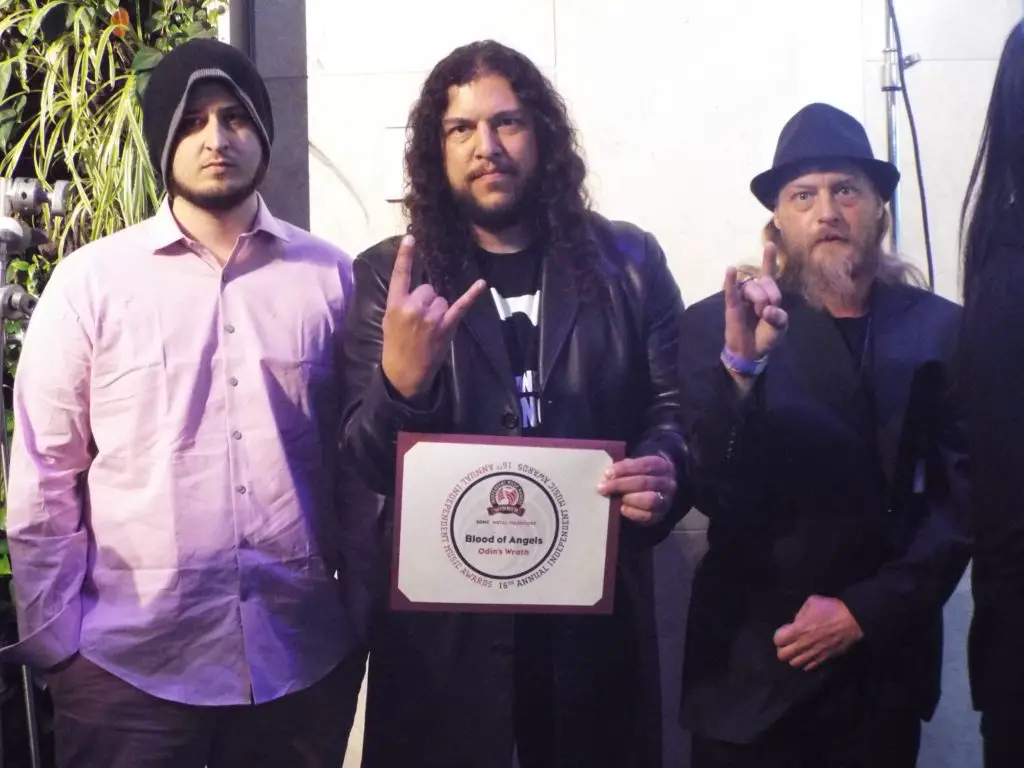 Florida's BLOOD OF ANGELS churned out an explosive-yet-memorable brand of melodic death metal EP "Rise of the Fallen Gods", laced with catchy riffs that will have listeners' head moving from the get-go. This Floridian four-piece combines a vicious death metal attack with the atmosphere of black metal, all with flourishes of melody and Viking-themed lyrics. Featuring experienced musicians of the Jacksonville scene, the project combines the talents of current and former members of Motograter, Foreshadow, Denied Til Death, and Leprosy.
The EP came out a year ago, and the coverage and the positive reviews from the metal media platforms reflect the band's forte to become a force to be reckoned with. And recently, "Odin's Wrath", a single from their debut EP has won an award at the 16th Annual Independent Music Awards  under the category of "Best Metal/Hardcore Song". 
Guitarist & The Composer Aaron Robinson comments: "Winning the Independent Music Award for Best Metal/Hardcore Song was the perfect culmination to a great year since we released our debut EP "Rise of the Fallen Gods. We are really excited for the future. Thank you, all the awesome fans for their support. We couldn't have done it without you."
Check the video for "Odin's Wrath" below.