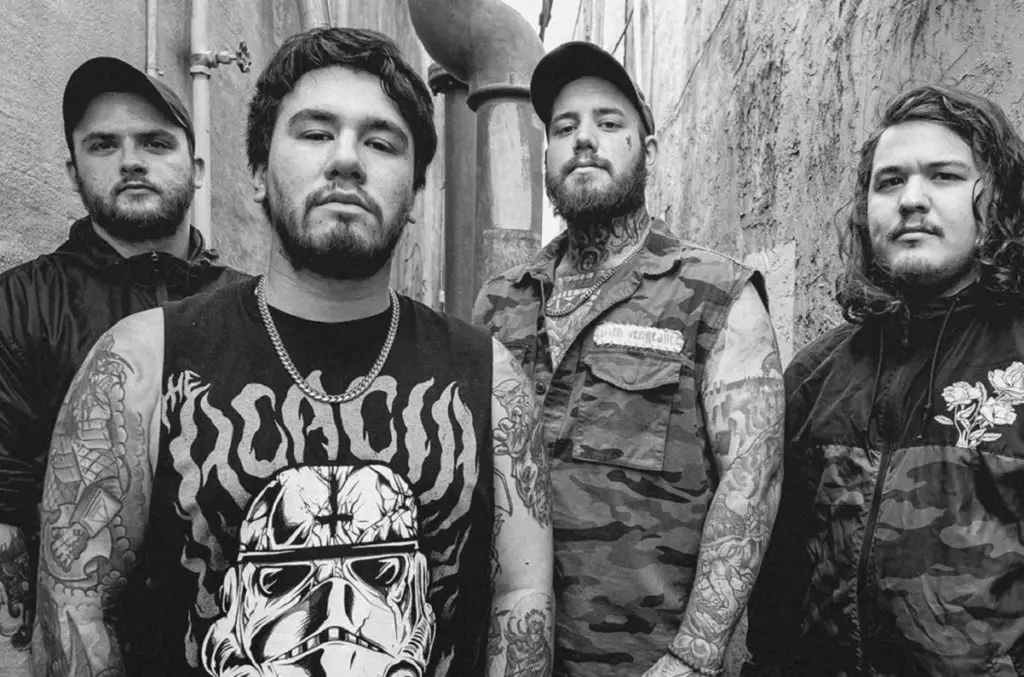 Melbourne, Florida-based brutal deathcore metallers BODYSNATCHER will appear on eOne Heavy Live, an exclusive livestream showcasing some of Entertainment One's (eOne) most volatile talents. Presented by Down Right Merch and MetalSucks and hosted by Ethan Harrison of Great American Ghost, the show kicks off Saturday, April 3rd at 3:00pm ET / 12:00pm PT, and will feature a headlining performance by progressive metal collective The Contortionist with support from BODYSNATCHER as well as Within The Ruins, Enterprise Earth, and Plague Years.
Tickets and exclusive merchandise bundles are available now at THIS LOCATION.
BODYSNATCHER — a name inspired by notorious serial killer Ed Gein — brings an updated and brutal formula to deathcore, infusing elements of hardcore, beatdown, and deathcore to their scathing hymns. The band currently consists of founding vocalist Kyle Medina, drummer Chris Whited, formerly of King Conquer, bassist Kyle Shope, formerly of Float Face Down, and guitarist Kyle Carter formerly of Dealey Plaza and Beacons.
The band's This Heavy Void full-length, released in 2019, was met with accolades from fans and critics alike with New Transcendence hailing: "their most oppressive record yet," adding, "BODYSNATCHER do more than pick up where their previous, critically acclaimed fusion of beatdown and deathcore left off. Instead, the band provide what is their most comprehensive display of emotion and aggression to date, using everything from vicious grooves to spine-shrinking slams to match the weight and intensity of their lyrical content to create what stands to be one of the first in a blossoming breed of monstrous deathcore releases with true angst, emotion and meaning behind every flesh-shredding breakdown."
The band's ferocious live presentation has earned them slots on tours with the likes of contemporary deathcore torchbearers Enterprise Earth, Spite, Lorna Shore, Chelsea Grin, Slaughter To Prevail, and many others. Stay tuned for more BODYSNATCHER news to be unleashed in the weeks to come.