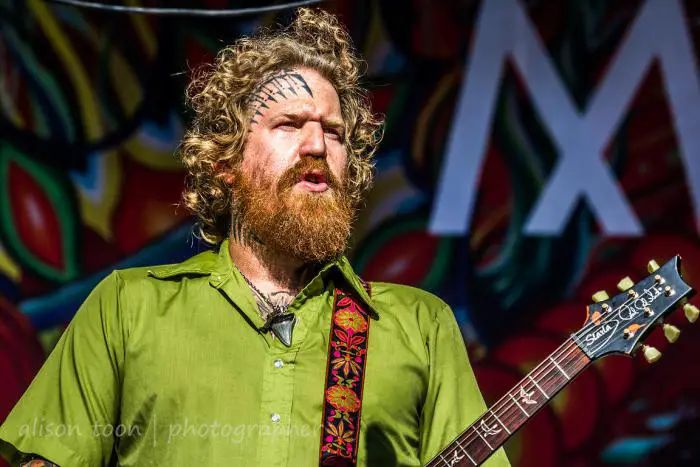 During a recent appearance on Let There Be Talk, MASTODON guitarist Brent Hinds discussed his fondness of country music and the idea of him and the band making a country album. You can check out the conversation below (transcribed by Ultimate-Guitar.com).
"I would enjoy that. I love to dress up like a cowboy and play fancy big hollow-body guitars. I would enjoy that. I don't know how much our audience would enjoy it…But that's not something that we're really trying to put too many thoughts into. Because we want to create a discography that nobody else has done and touch all these genres.
"Everyone knows that we can do heavy metal, everyone knows that Brann [Dailor, drums] can play the double bass. That's why I want to show people that Brann can also not play the double bass. He's just a very good artist and a musician.
"But he's not a very big country fan. He hasn't learned that way but I know he has come from those roots. His grandmother and grandfather were in a country band and actually knew Ernest Tubb personally."