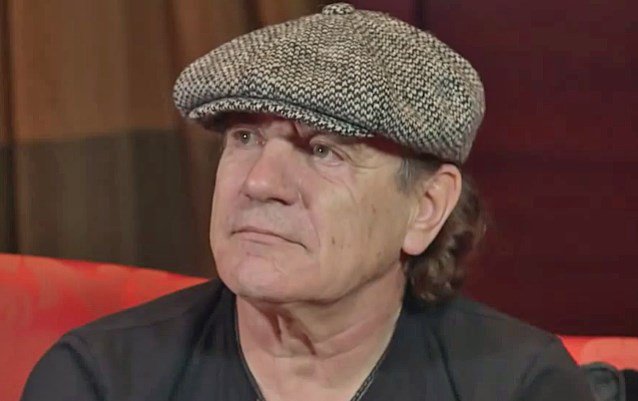 Appearing on SiriusXM's "Trunk Nation With Eddie Trunk" this past Monday (December 19), AC/DC singer Brian Johnson was posed the question of whether he and his bandmates will have any future live performances.
"I'm not answering that," he said. "Why should I? First of all, there's five members in this band, and to ask one member isn't fair."
When asked if he personally would like to play with AC/DC again, Johnson responded: "I cannot answer that. I've been told not to by everybody. It's the official line."
When prodded about whether he'd be keen to make another AC/DC album as a follow-ip of 2020's Power Up, Brian responded: "It's gettin' tabloidy here. You're gettin' tabloidy."
"If I say one thing, it'll be blown out of all proportion. You just can't afford to talk now. There's too much blabber on the Internet. And I'm not on any kind of Face-thing or social media at all — never have been. It's just gossip."
After being diagnosed with hearing loss in 2016, Johnson left AC/DC mid-tour and was replaced by Axl Rose for the remainder of that tour. Since then, he hasn't performed with them again.
AC/DC's latest studio album, Power Up, was released in November 2020. The LP features AC/DC's current lineup of Brian Johnson (vocals), Phil Rudd (drums), Cliff Williams (bass), Angus Young (guitar) and Stevie Young (guitar). It was recorded over a six-week period in August and September 2018 at Warehouse Studios in Vancouver with producer Brendan O'Brien, who also worked on 2008's Black Ice and 2014's Rock Or Bust.