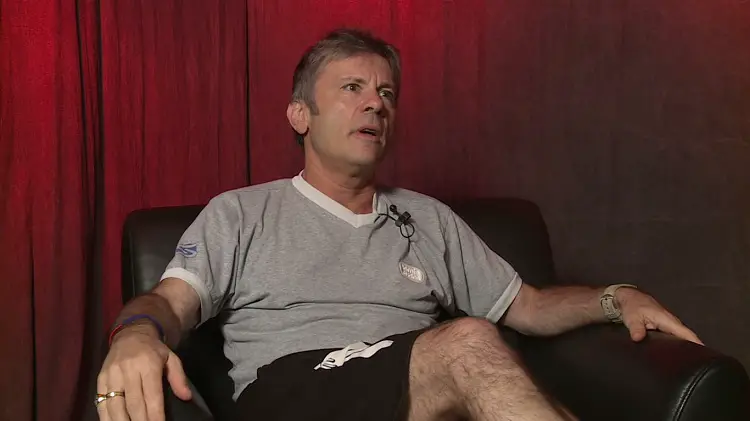 "Scream For Me Sarajevo", a documentary telling the story of a 1994 concert given by IRON MAIDEN singer Bruce Dickinson during the siege, will receive its world premiere at the at 22nd edition of the Sarajevo Film Festival, which runs from August 12 until August 20 in the capital of Bosnia and Herzegovina.
This film, which is thought to be one of the most valuable films about the Sarajevo siege, is following events of the Dickinson and his band in besieged Sarajevo in 1994, when the concert was held in the Bosnian Cultural Center (BKC).
"Scream For Me Sarajevo" was written by Jasenko Pasic, directed by Tarik Hodzic and produced by Prime Time Productions.
Said Pasic: "I got the idea for the film one night when I was reading the story of Chris Dale about the concert of Bruce Dickinson that was held in 1994 in Sarajevo. Then started the search for the people who were at the BKC that night and that story resulted in the film. Tatjana Bonny, Alex Elena, Tarik Hodzic and Adnan Cuhara are the people who created this film with me, which will show all the cruelty and the horror of the siege of Sarajevo, and that the people lived normally in those circumstances. 'Scream For Me Sarajevo' is a film about life."