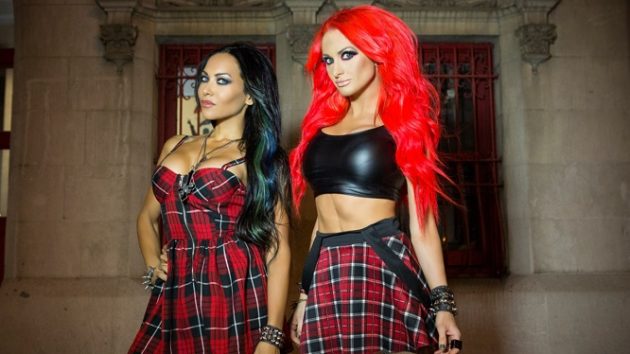 BUTCHER BABIES vocalist Carla Harvey was interviewed by WRIF where she talked about the lack of sexual themes in their music.
When asked is their latest album "Lilith" "sexier" than its predecessors, she replied: "Yeah, I think it is. We had always shied away from sexual themes in our music because we figured it was easy and that's what people expected.But then we realized we were doing ourselves a disservice by not exploring that realm because sex is the most basic of human needs.
She added: "It's a basic human emotion. It's something that everybody needs, wants, has strong emotions about it, etcetera, so why not write about it? There's nothing wrong with being a woman and exploring sexual feelings, sexual tension."
Speaking about the album's creative process: "With songs, for example on the last album, 'Lilith', Heidi [Shepherd, vocals] and I sat together and we kind of made a list of topics that we wanted to explore for the new album.
"Then we sat together, and we did these writing exercises where we would sit and for half an hour in silence, we would write whatever comes to mind about this particular topic. It's a great exercise. You can do it alone or with a friend or whatever.
"Some of the stuff that comes out when you just sit there and let your pen flow is incredible. We would read aloud to each other after we were done doing our writing exercises and even if we thought what we had written was silly, the other person would pick out things they thought were incredible from these passages.
"It became a really neat thing for us to do together. We got some really great material out of doing that. It became a really special moment between the two of us."