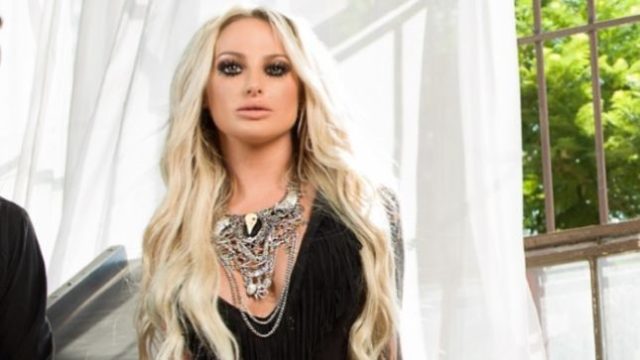 BUTCHER BABIES singer Heidi Shepherd took to instagram to share a short video clip captured by her home security camera system, saying that she has a ghost in a house.
She wrote: "It's official; WE'VE GOT A GHOST! Every night for the past several nights, I've been getting 3 or 4 motion detection notifications in my living room. We're on vacation! This is what my cameras caught last night at 3:11am.. Something appears to get up off the ottoman and then jet past the camera. What do you think is going in here? Bug? Ghost? Particles?"
BUTCHER BABIES' latest album, Lilith, was released on October 27, 2017 through Century Media Records and was produced by Steve Evetts. It is the band's first release with drummer Chase Brickenden. The album reached number 11 on the Billboard Independent Albums chart, and number 15 on the Billboard Hard Rock Albums chart.