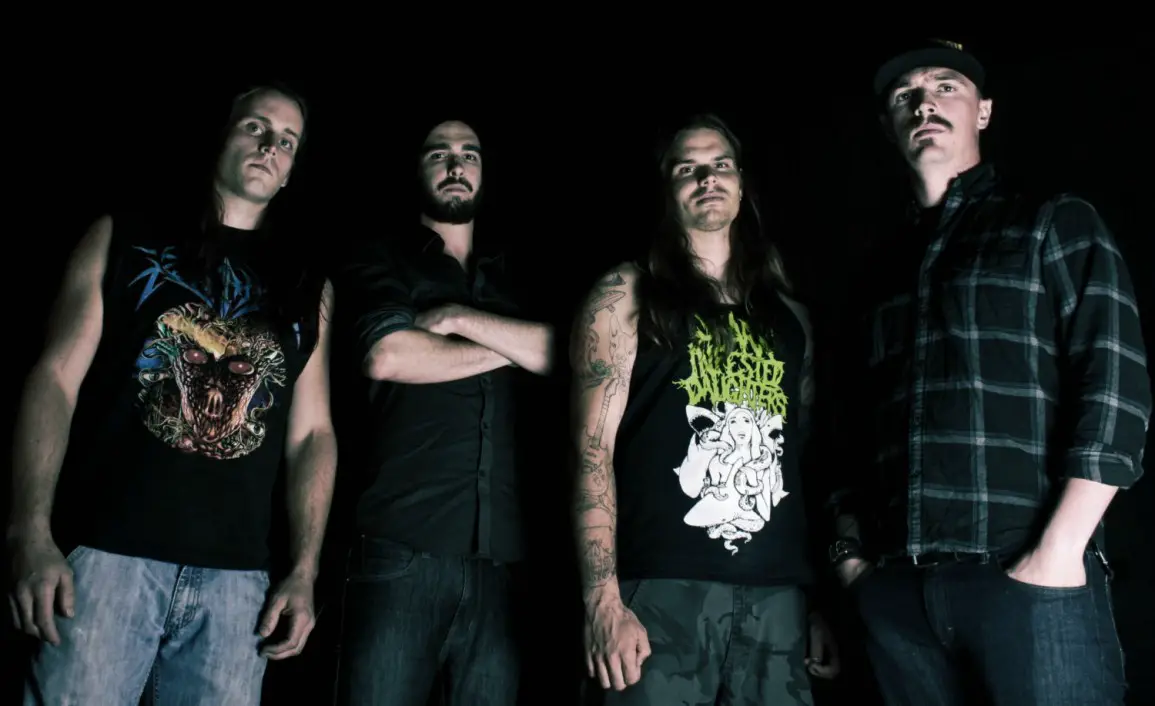 Unleashing their new album "Round 2: Fight!" on October 7th, Calgary thrashers ILLYRIAN have posted live video from their album launch performing the title track. "Round 2: Fight!" was co-produced by the band with Casey Lewis at Echo Base Studios plus mastered by Sacha Laskow (Every Hour Kills, ex-Divinity) at Perfect Fifth Studios and is available on iTunes, Amazon and Bandcamp.
You can watch the live video below.
Formed in 2011 under the name Hellborn Death Engines, the band is resurfacing under the new moniker ILLYRIAN with the recent additions of bassist / vocalist Jeff Perry (Sikarra, ex-Animus Labyrinth) plus British drum sensation Darren May (ex-Deacon Birch) who have brought new and progressive musical mindsets into the band to join original and founding members Scott Onofrychuk (guitars/vocals) and Brandon McNeil (guitar/vocals).
Evolving into a highly technical group playing thrash metal with their erratic and precise on-stage delivery, rapier wit, along with nostalgic charm, ILLYRIAN have removed the constraints of conventional metal sub-genre formula to replace their sound with a melting pot of technical thrash riffs, blistering solos, prog-influenced rhythms along with the band's signature tri-vocal attack.
"Round 2: Fight!" Tracklist:
1. Walking In Sunshine (5:41)
2. Round 2: Fight! (4:31)
3. Opulent & Imperial (3:58)
4. Chaotic Neutral (3:28)
5. Zeta Reticulan (4:29)
6. Mindbender (4:25)
7. Five by Five (The Dark Slayer Comes) (4:06)
8. Wings of Freedom (4:47)
9. Technodrone (3:50)
10. Sound of The Serpent Siren (4:47)
Album Length: 44:05